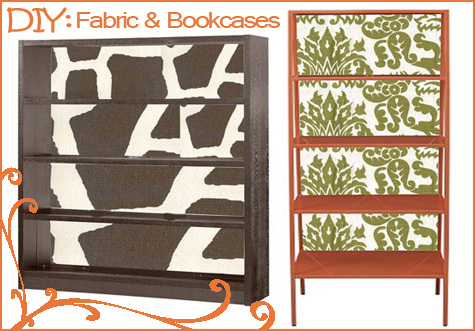 I couldn't think of a better idea for a quick bookcase makeover. Adding a fabric backing is so genius I'm starting on two projects in my own home! Can't wait to post :). Here are some nifty ideas for adding color and pattern to your bookcases — and a How-To after the jump from the fabulous blog The Nearest Future as well as some excellent inspiration from Decor 8 and Apartment Therapy!

It's as easy as your favorite fabric, a staple gun and a few hours on a Saturday morning! This is by far the best way to quickly incorporate a color or pattern that won't overwhelm your room, and that can be changed out as often as desired.
Apartment Therapy shares the above ideas for these simple bookcase makeovers.
p
Materials: Bookcase, fabric, staple gun, patience!
p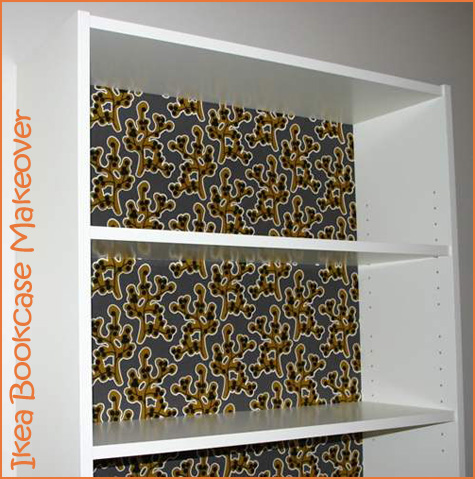 p