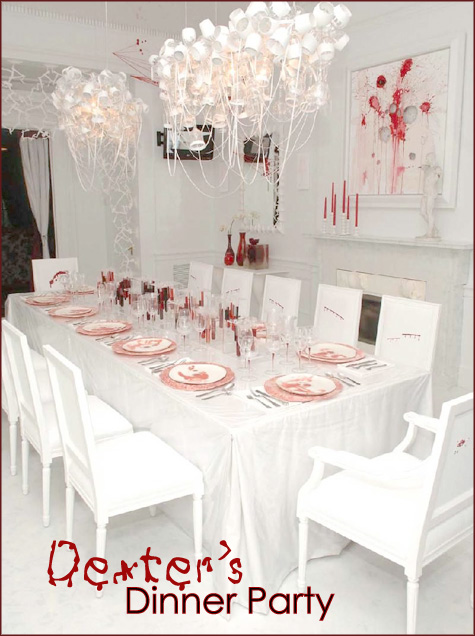 This is so creepy. And yet the ideas captured by Amy Lau in her dining room refashion based off of the Showtime Dexter series is incredibly creative! It would be a very cool and unexpected twist on the standard annual Halloween party theme!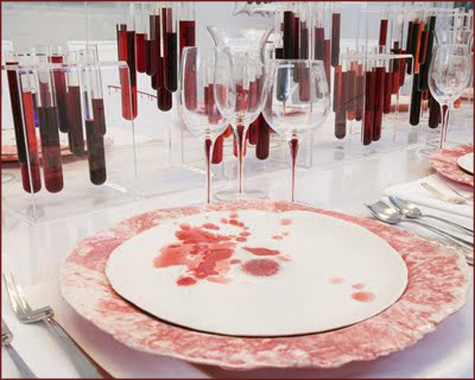 The overall look kind of gives me the heeby jeebies, but you have to admit that it's pretty genius. If you're ready to recreate for yourself, here's a little inspiration board I pulled together with help from This Next.
Follow the jump for more pics and where to track down these gorey finds.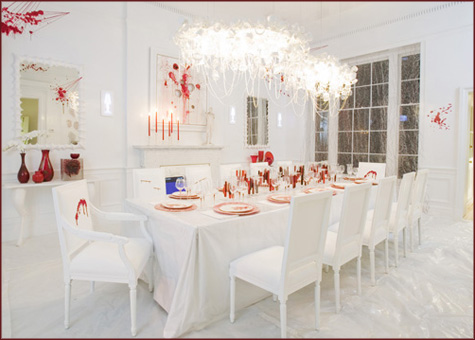 p


{Dexter's Dinner Party}
p
1. Toe tag drinks tags by Pushin Daisies
2. Charbay Blood Orange Vodka at K&L Wines
3. Bloody knife garland found at Windy City Novelties
4. Dexter coasters from Showtime
5. Small evidence boxes (placecards or gifts?) from Crime Scene
6. Blood clings from Party Cheap
4. Charbay Blood Orange Vodka at K&L Wines
5. Plastic lab test tube rack from Indigo
p