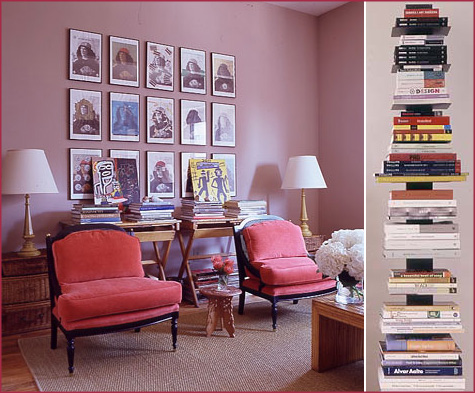 One of my favorite new trends is a unique way to display your favorite books: stacking one on top of the other. It's a simple way to mix up your current bookshelf or create new displays around the house.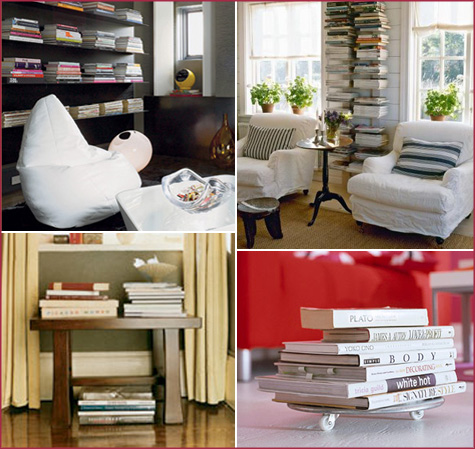 I love the way stacked books look on ledges, like the above left photo, or the way the 'invisible bookcases' (shown below) work seamlessly into the above right room.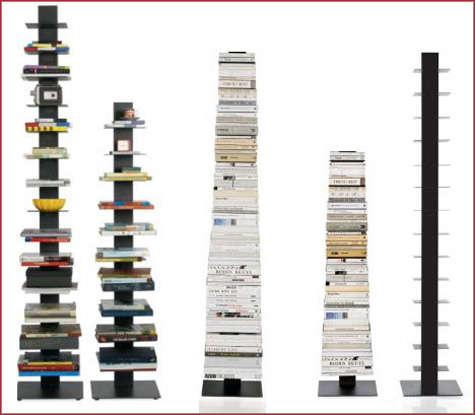 Follow the jump for more great ideas and where to find the shelving units displayed!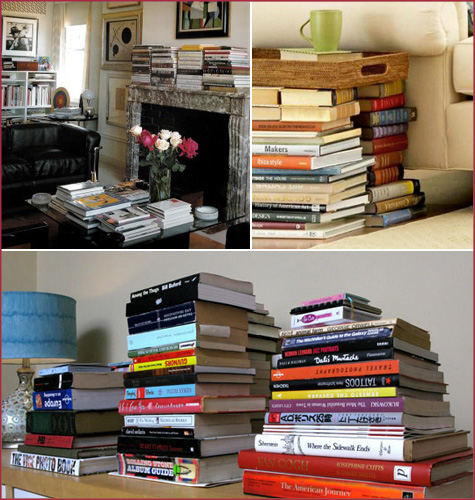 Turning your favorite coffee table books into a side table is genius! Add a tray to protect your favorites from glass marks and dust.
Images and shelves from the very top:
*Southern Accents and Apartment Therapy
*Point Click Home, Traditions Journal, Real Simple bench suggestion (featured on Apartment Therpy) and Rol.
*Invisible bookshelves from Design Within Reach (found on Web Urbanist)
*First room – unknown, Apartment Therapy, Interiors by Francesca
*Pottery Barn & CB2 (found at Apartment Therapy)