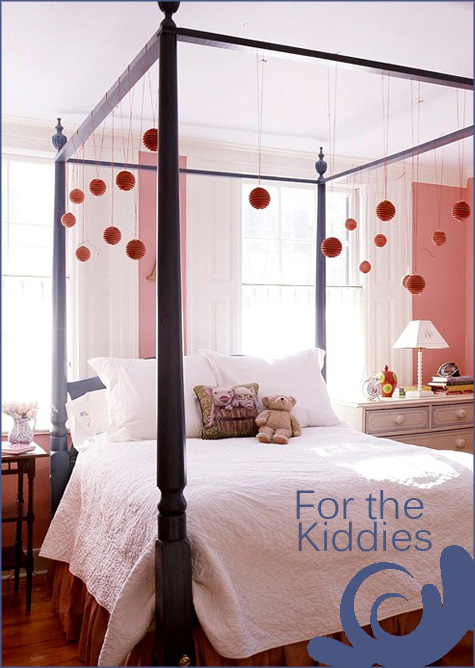 Decorating for children can be so fun — you can be as extravagant and imaginative as you'd like and the room will be appreciated and loved for years to come. Here are a few inspiring ideas from Elle Decor & BHG for adding a little creativity in the world of children.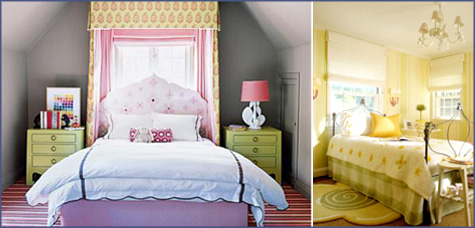 Bright walls and fun fabrics are a must. I love how the above lavender room incorporates brilliantly green bed stands and a complimentary fabric canopy/curtain.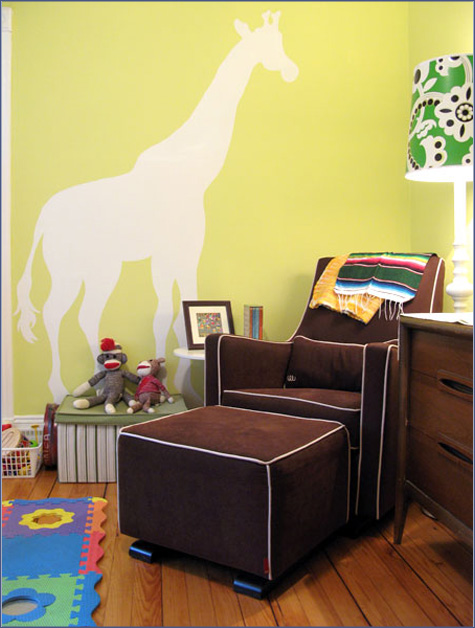 A nursery is an ideal place to add a life size stencil and this giraffe is perfect. I love the lampshade too.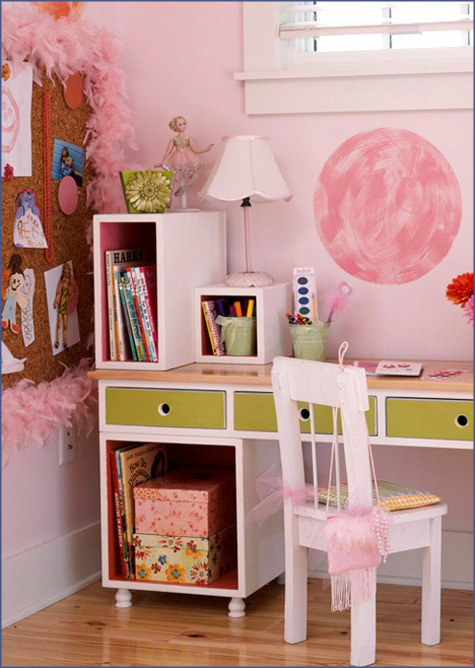 Pretty in pink — it's one hundred percent okay to go way overboard with a little girls room, pink boa trimmings and all. There's too much wonderful inspiration out there! Follow the jump for 8 more fun ideas.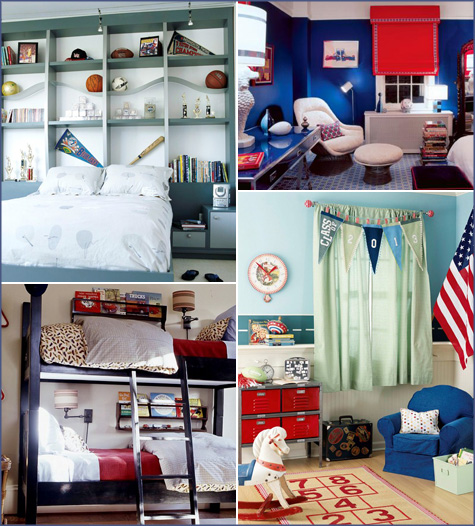 A bold blue finds a friendly home when mixed with neutral furniture in the second picture shown, and the handmade school pendant flags add something special to the lower right boys room.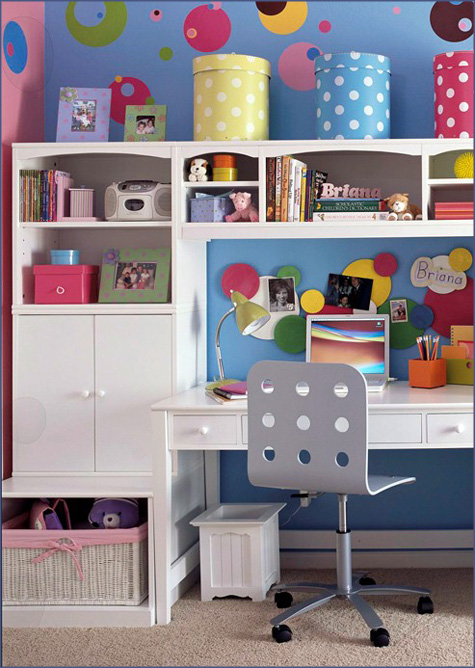 Find something simple as your inspiration, like polka dots! And add everything that matches without worry about mixing patterns.
The above inspiration board is fit for a princess. How neat to mix wall colors like teal and pink in the faux architectural style of the lower left hand picture. And an entire room covered in a beautiful wallpaper print! You can get away with it here.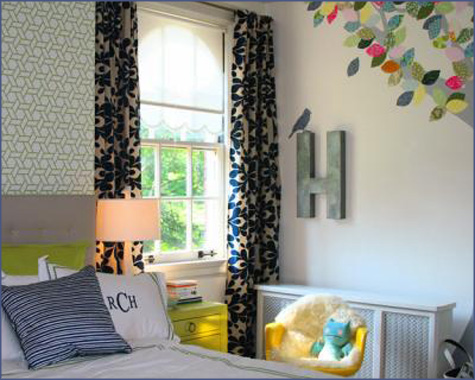 There are so many patterns going on in the above, but it works perfectly. The growing tree to the right is a neat addition.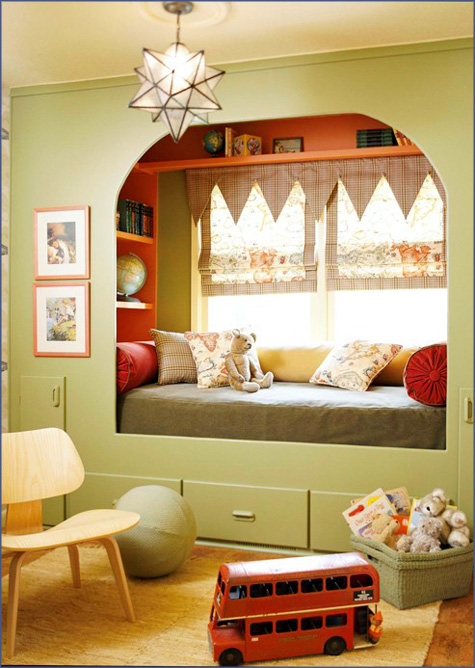 What an ideal little boy's room! Soft and neutral in colors of beige, sage and burnt orange.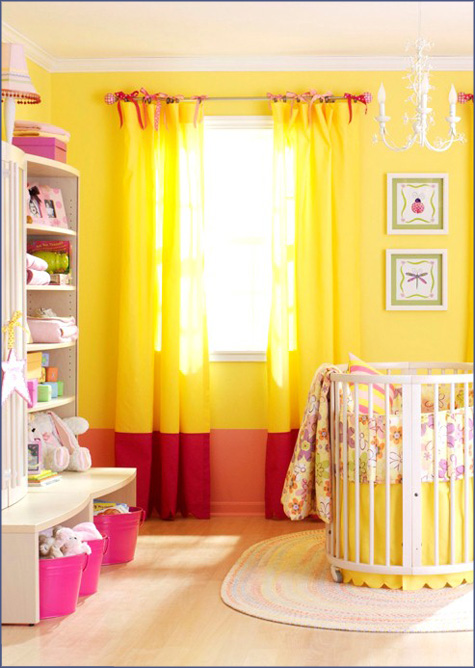 When in doubt, go bright! You can't help but smile in this nursery! Rooms for the kids are too much fun, and I hope these great examples were inspiring!