Amy Atlas sent over this beautiful Thanksgiving dessert buffet just this morning. Inspired by her favorite holiday, Amy wraps up tradition, yummy bites and delicious decor in one fabulous spread.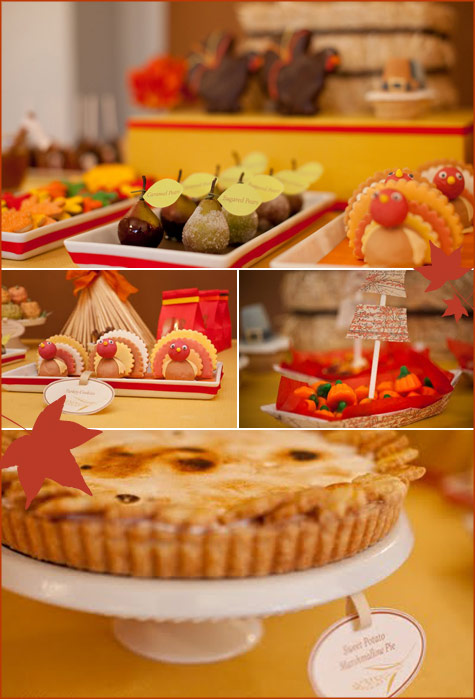 "Since Thanksgiving is this week, we decided to mock up a dessert buffet with lots of Thanksgiving goodies that you can create at home for your own Thanksgiving holiday. Some highlights are mini mayflower boats filled with candy, pilgrim hat cupcakes, turkey window favor bags, and apple cider with cinnamon sticks. We hope you enjoy it!" ~ Amy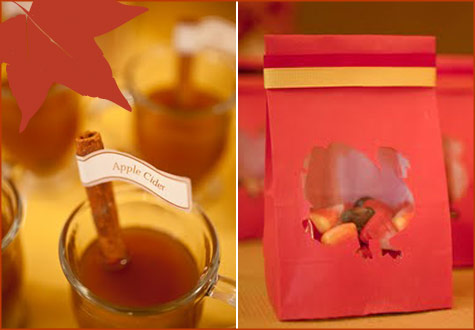 Follow the jump for more detailed dessert buffet pictures and inspiration! Including my favorite… glazed pears.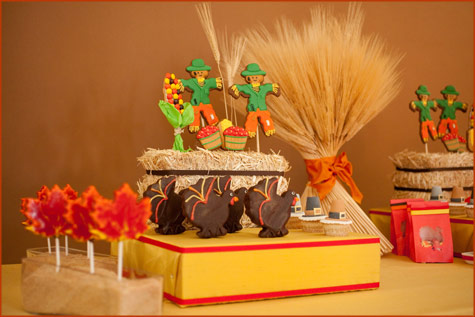 How great are the hay stack and wheat centerpieces? This detail could repeat itself around a Thanksgiving party on the main table, bar and entry way. A modified version of this buffet (featuring your feast) running down your long Thanksgiving dinner table would make a beautiful centerpiece.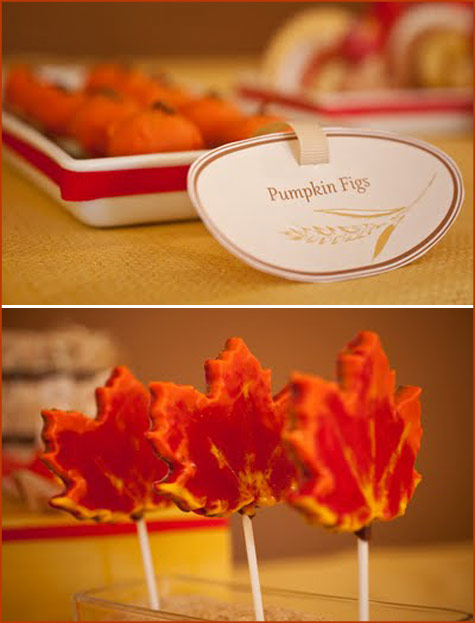 The fall cookies (cut out into scarecrows, leafs and turkeys) are adorable. The above leaf might be made from a chocolate mold, but place a lollypop stick in a thicker sugar cookie and you'd have a yummy treat for the kids.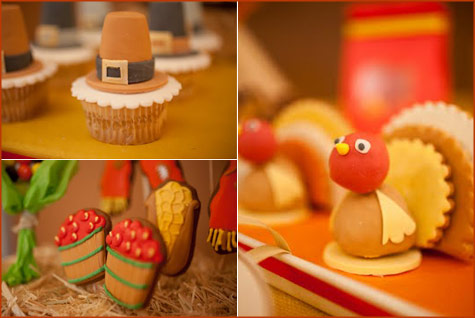 The turkeys are TOO cute!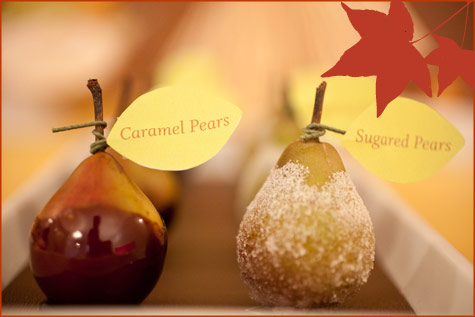 The glazed pears have to be my favorite… I could see using these as place cards OR as delicious and unique dessert (poached in wine?) for any dinner party throughout the year.
Thanks for sharing, Amy!