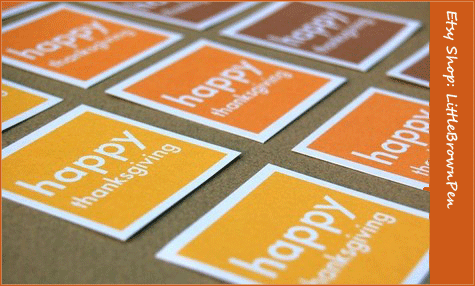 Thanksgiving is almost here! Here are several fresh ideas for unique Thanksgiving place cards — whether your table will be inspired by nature, offer a vintage vibe or have a modern theme, these simple place cards are the icing on the cake.
Etsy artist, LittleBrownPen, features a modern spin on the traditional tag (see above), check out the site for more beautiful designs and ordering information — or try printing your own similar tags using Word (create a text box and fill with color, then write in lowercase and with a simple font your guest's name) print as needed!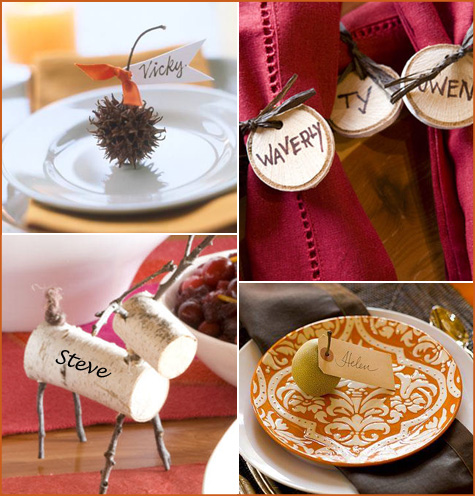 Natural elements make wonderfully creative cards — be it fruit, twigs or seeds there's no need to search for greater inspiration than your own backyard. Images clockwise from top: Martha Stewart, Family Crafts, Pottery Barn and Woman's Day.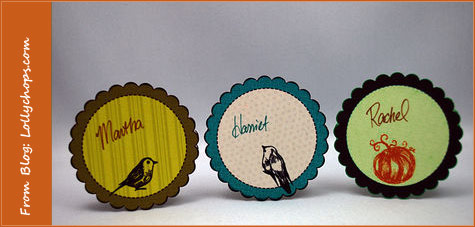 How neat are these vintage placecards by LollyChops? The best part, Lolly has posted her free downloadable PDF at Crafty Stylish along with step-by-step directions to apply your own vintage look.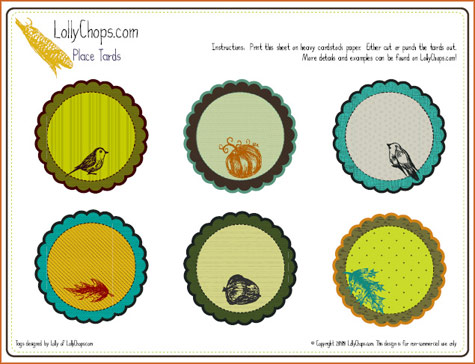 The colors and patterns would work so well with a vintage tablescape that pulls in rich tones of red, orange and teal. I love the look of the stamped images on each card. It's so easy to create your own — as you can see from Lolly's directions, all that you need is the PDF, a craft puncher and stamp pad! Brilliant.