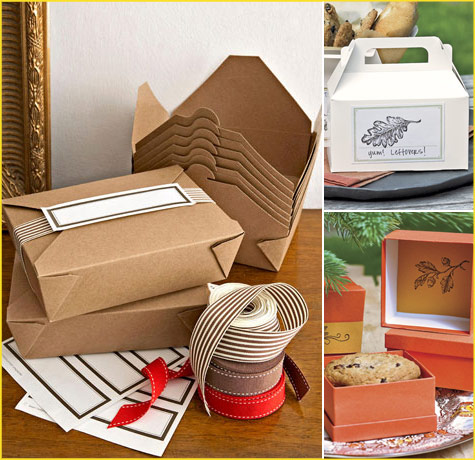 Here's a clever little idea I found over at Country Living… Thanksgiving to go boxes ready for your guests and all of their yummy leftovers! It's as easy as a standard cardboard box (try your local bakery to purchase a dozen or so) and a cute handmade label (see adorable example below by MCC Designs on Etsy).

Women in the Green featured a post on DIY wedding favors… but wouldn't these colorful boxes be perfect for a slice of pumpkin pie or a turkey sandwich?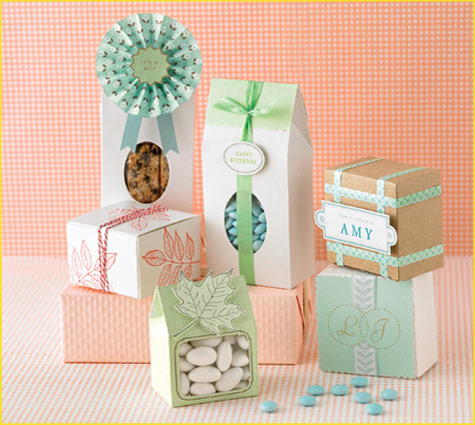 Four more handmade doggie bags and boxes after the jump! Including an adorable DIY project and downloadable box template by Style Me Pretty.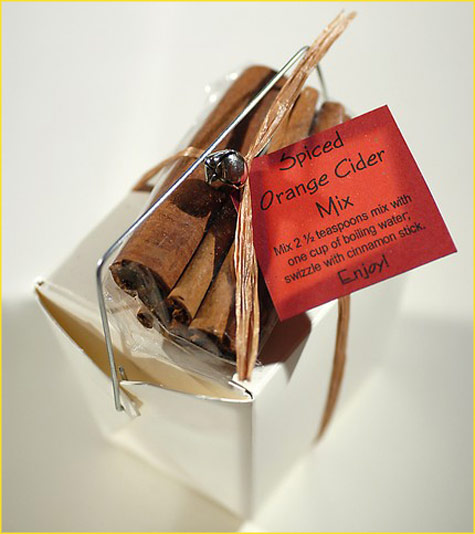 Wrap a chinese take out container (available at your favorite Chinese restaurant or craft store like Michaels) with raffia, cinnamon sticks and a little message as Idea Chic on Etsy did here. Makes a lovely Thanksgiving favor if filled with cider instead, too!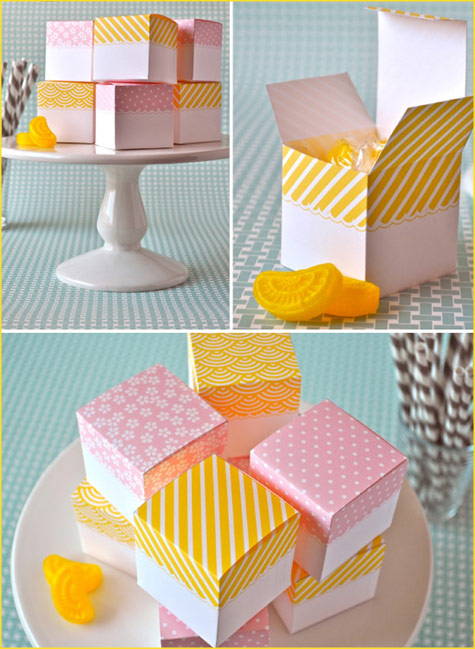 Style Me Pretty's downloadable boxes are available here. The yellow print is perfect for the Thanksgiving holiday! Just print on cardstock, cut along template lines and fold to create your box. This is a great size for a post-Thanksgiving snack — for a larger box, ask Kinko's to use tabloid size paper and to blow up the template to fit proportionately.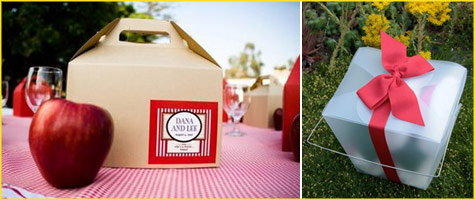 Manola Brides featured these brown cardboard lunch boxes which make a great to go carrying case, apply a sticky label with a print out for a little personality (many downloadable options on Etsy… or create your own!). Ribbon or raffia would work as well.
Chinese to go boxes can be found at your local craft store in a transparent option — tie a ribbon as Etsy artist Sushi Booties did here to finish your doggie box off!
Your guests will be thrilled by the special thought! Who doesn't love Thanksgiving again on Friday?