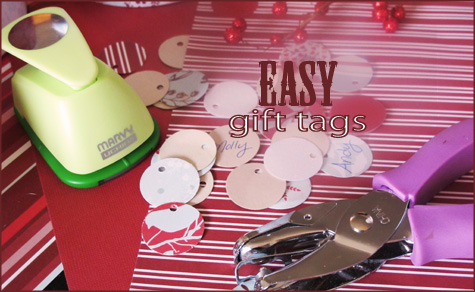 If you didn't have a chance to take advantage of the PDB 25% off Christmas gift tag discount from several fantastic artists earlier this month, here's another quick idea for DIY gift tags that are both practical and pretty!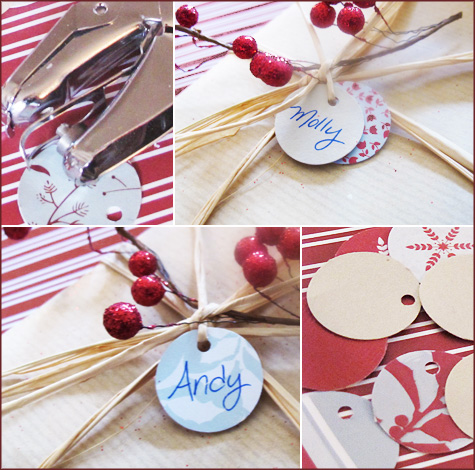 For this project, I used Christmas scrapbooking paper, a 1″ craft punch and a 1/8″ smaller punch for the inside hole.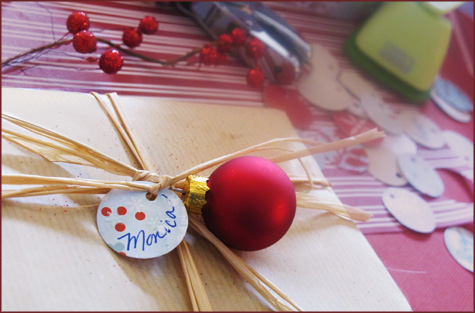 So quick and easy to make! And an excellent way to differentiate between gifts on Christmas morning. Since I tend to wait and wrap all gifts in one afternoon, these tiny tags make it easy to remember which package, bottle of wine or plate of cookies is for which friend/family member while I'm racing out the door to a holiday party.
Instead of writing the recipient's name in sharpie on the outside of the wrapped box, give this DIY project a try for pretty packaging!