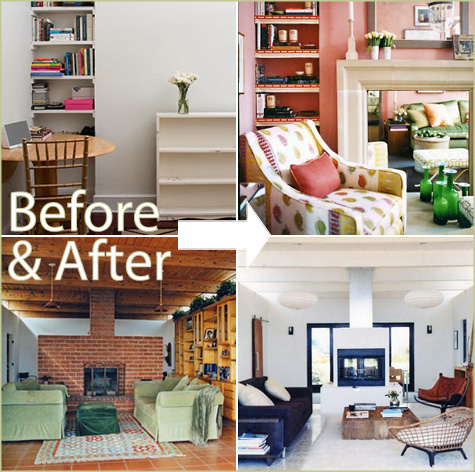 These Before & Afters by Habitat Hanalei Interiors are so inspiring! They are beautiful, classy and every bit stylish in their final design.
While you might not be in the market for a tear-down-the-walls renovation, creative ideas like these can inspire quick fixes too: remap the layout of a room to bring just the right amount of change, add a faux fireplace to a blank wall for a bit of architectural detail, repaint ceiling beams white to really make your space appear BIG, or incorporate new rugs, slipcovers or window coverings to spruce things up.
Follow the jump for four more inspiring Before & After shots, including PINK occasional chairs that I heart and a bright green guest room to satisfy that itch to be daring.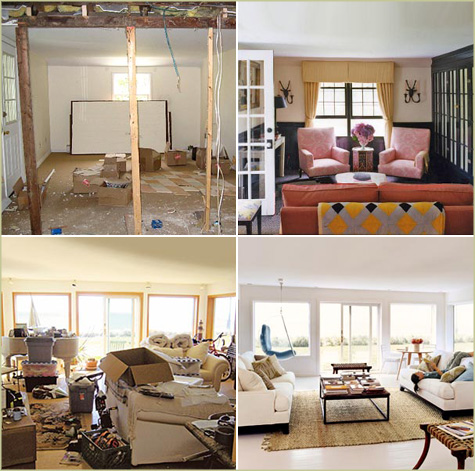 Adding dark wainscoting to your walls balances the room proportionately to the eye and adds beautiful architectural detail (above).
Reorganizing your space can be as simple as moving your couches to face a new position and covering in a modern slipcover (below).
If you wouldn't dare paint your own bedroom bright green, give the guest room a bold look that won't feel so overwhelming (you're not in and out of the room everyday) and will most definitely impress guests.
Ready to pull out the paint brushes? I'm ready for the sledge hammer, too.