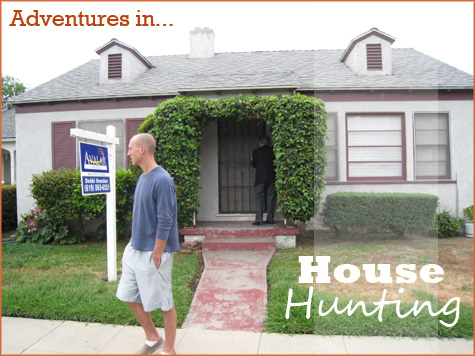 As we continue to fix up our little Spanish casa piece by piece, I thought I might take a quick moment to catch everyone up to how we got to where we are today. It all begin just two years ago with a keen interest in owning our own little piece of property. I had recently become obsessed with a little nook in San Diego known as Kensington because it reminded me very much of the streets I'd like to one day raise my children on.
Kensington is a charming neighborhood with a teeny tiny downtown that houses a one-room theater, two coffee shops, a little library, small park and perhaps a half dozen skin and hair salons. It's surrounded on three sides by San Diego canyon, allowing for a gentle ocean breeze just about any time of the year, despite the fact that it's ten miles or so from the shores. The canyon helps to keep the spirit of the community protected and isolated from much of the rest of sprawling San Diego as well.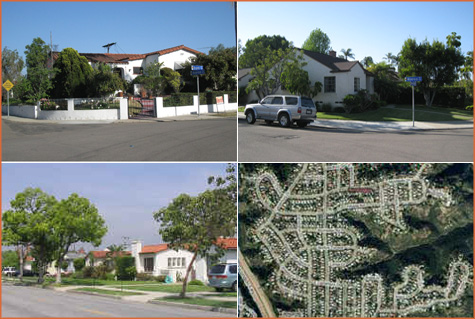 Kensington's street's are lined with palm trees and the homes are little renovated nests that replicate, for the most part, their 1930's architectural counterparts. We were on the hunt for one such renovation project — the worst house on the best block, if you will. Take a look at three of our contenders…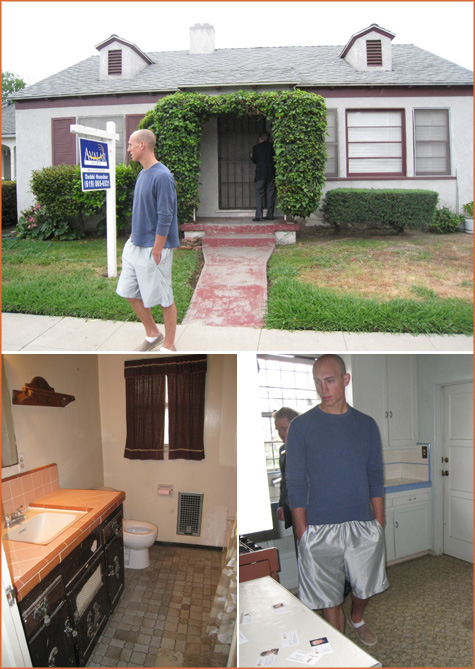 House #1: 1920's Spanish home in need of some serious love. In order to buy into this little protected pocket of San Diego, we had to really be okay with MUCH damage. Not that we're complaining! We fully intended and preferred to find a true fixer upper which we could pour our ideas and hard work into.
PROS: Beautiful canyon view, small enough to manage, great bones.
CONS: Virtually everything needed to be replaced and the home may not have qualified as livable straight from the start. We did want to live in while we renovated so this made it tough. No backyard — because the home hugged the canyon, there was nothing more than a 15×40′ strip of deck just off the back.
House #2: a Spanish hacienda built in 1935 (noticing a trend? most older Southern Californian homes in the San Diego, Los Angeles and Santa Barbara areas were built in this style).
PROS: This particular home had a little guest house which would be ideal to rent out to help with the mortgage.
CONS: There was so much work to be done! No heating/ac (not even a vent system), old old electric and plumbing, very outdated rooms and only really one bathroom (there was a half bath in the master but it was in awful shape).

House #3: A Spanish home in the back of Kensington that I really adored. Sure, much work to be done but the period fireplace and wood trimmed windows were perfect for me.
PROS: The hardwood floors are in great shape! The house is on a really super block in Kensington, has a solid structure and is plenty large enough to work and live in.
CONS: Elevated property which left an elevated backyard – any passing neighbor would be able to shout in on your BBQ with friends. The house was in foreclosure (locked up for months in legal battles) and a terrific steal – but still a true stretch of our dollars (did we want to go that far into debt right off the bat?).
——————————————————————————————————————–
The entire 'hunting' process lasted about four months. We toured home after home… but finally settled on one of these three. Can you guess which? I'll let you in on ALL of the rooms of the house tomorrow when our choice is revealed (PS if you read this interview, you already know. No cheating!) — it's a great BEFORE start to sharing our renovation adventure!