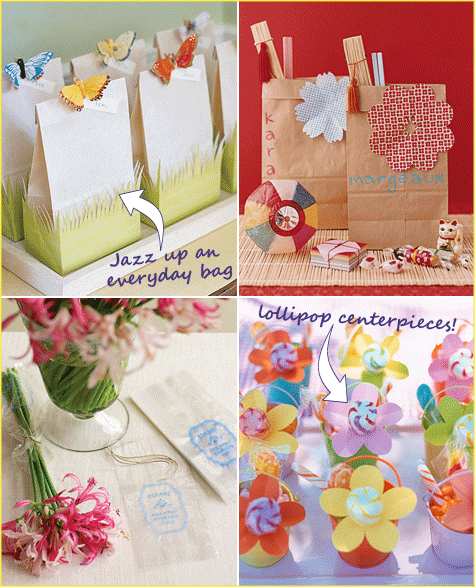 Whether you're planning a kid;s birthday party, winter get-together, Valentine's Day group dinner or shower, your personal party favor can be a unique and special way to say 'thank you' for joining in on the celebration.
These easy ideas from Martha Stewart Living. are as simple (a thoughtful take-away bouquet from wrapping a few centerpiece stems in prepared tissue or plastic baggies with ribbon) or fancy (cardstock cones complete with matching ribbon and monogrammed labels) as your party sees fit.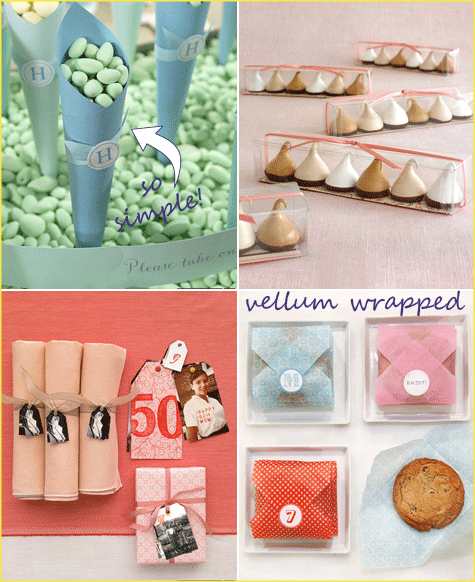 These vellum wrapped cookies are one of my favorite ideas – wrap up a homemade dessert as if you were creating a mini envelope and add a pretty sticker. Place at the center of all individual table settings for a sweet little touch.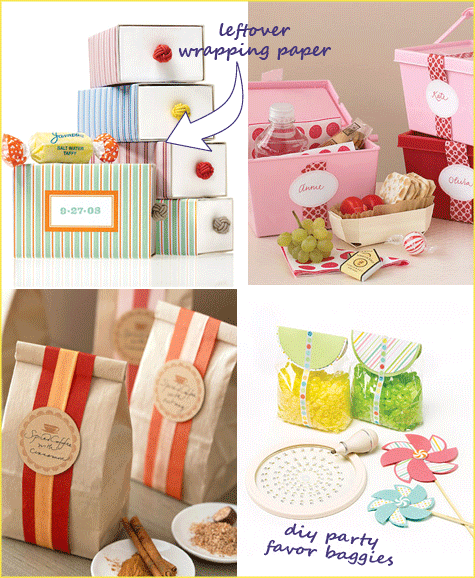 These diy pinwheel baggies are super easy and adorably cute as well – using plastic favor bags from your local craft store, fill with goodies and staple shut by folding cut out round circles over the top edges, wrap a ribbon completely around favor for a finishing touch. Simple! And it's perfect for a kid's party or baby shower.
For 8 more creative favors, and the 'how-to', follow the jump!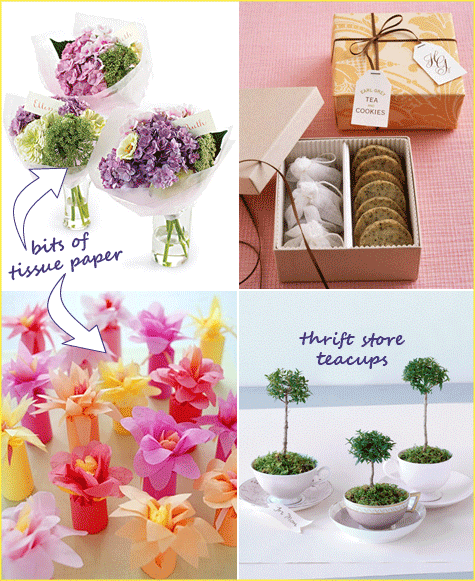 Young myrtle trees are the perfect giveaway for a shabby chic tea party and turning your standard tissue wrapped treat into a flower is easy to do. Check out all of the diy directions for each of these projects at Martha Stewart Living.
Get creative! Pie to-go, personalized coffee blends, mini lunch pails (for delicious leftovers), tea cookies in diy boxes, fabric satchels, gussied up brown paper bags – so many creative handmade options with materials you may just have lying around the house!