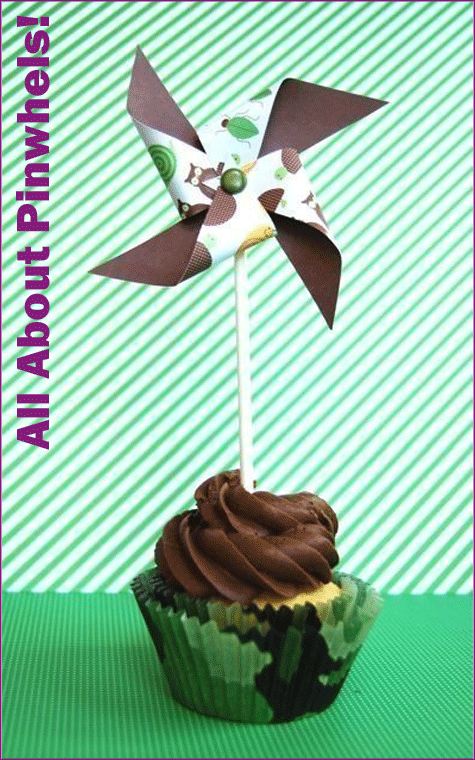 Love the popular pinwheel theme that we're seeing more and more of? Me too! Here are a few inspiration boards to get the wheels turning…
Plus a LOVELY offer from the artist behind Cupcake Social for 20% off (not including bulk or handmade items). The adorable pinwheel cupcake topper (above) and school/spring themed versions -my favorite!- (after the jump) are her designs! Just be sure to enter 'HOLIDAY' at checkout. Thanks Cupcake Social!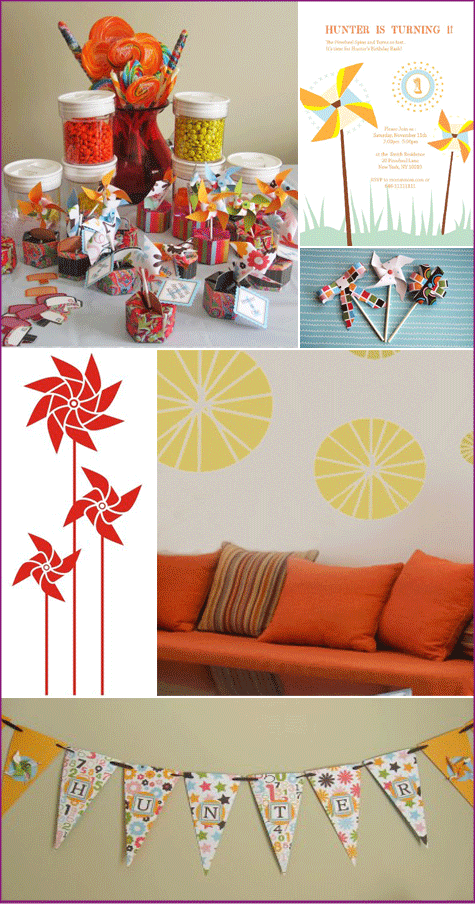 There are too many great ideas out there… and the best part of a pinwheel themed event is that it's as diy as you'd like to make it! From paper projects to fabric banners we have a full list of Etsy artist resources on the next page that WON'T break the budget.
Don't stop now… check out three more pinwheel inspiration boards full of oh-so clever ideas.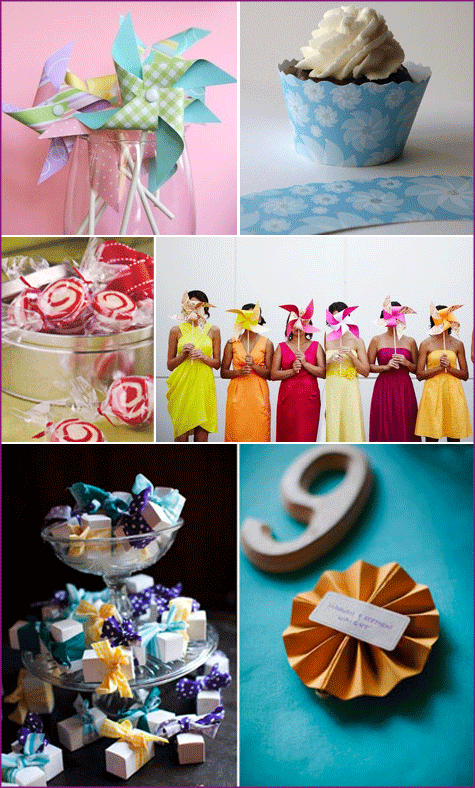 Whether you're finding the perfect theme for a kids party or a baby shower, paper pinwheels are so inspiring. Cupcake wrappers, pinwheel candies and favor boxes in custom colors add to the fun and are perfect for any age.
BUT, if you consider pinwheels to be a wee bit on the juvenile side, check back next week for a shabby chic paper rosette bridal party that will make you swoon – it's the grown up version of pinwheels!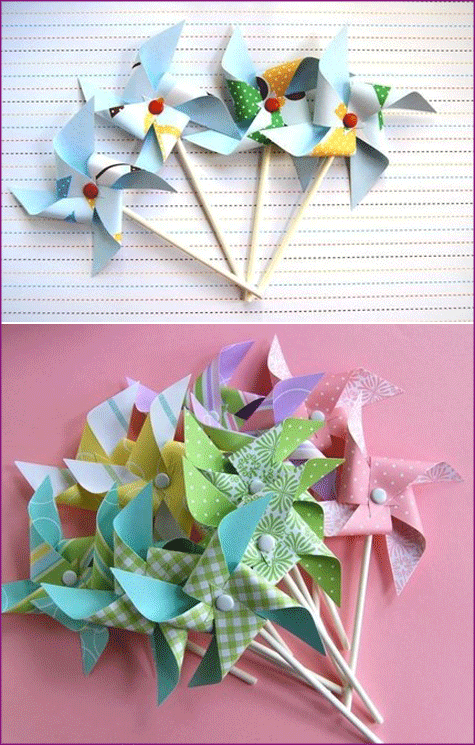 Two more delicious designs from Cupcake Social. Do pop on over to their shop and browse through the adorable decor! Don't forget, 20% for PDB readers that mention 'HOLIDAY' at checkout!
And finally, how great is this kid's party inspiration board below? Deep Sky Blue rocked my world with this perfect pinwheel palooza ready to go – isn't it adorable?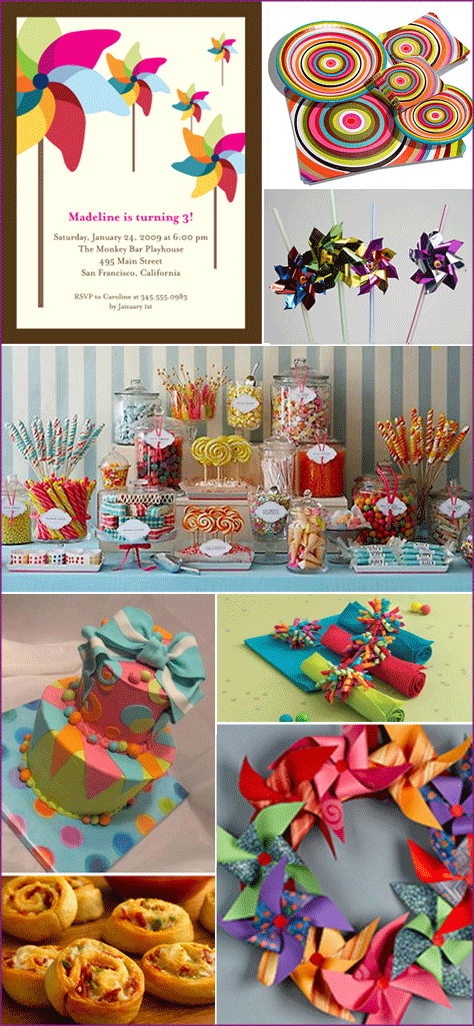 Ready to get going? Check out these resources for more budget-friendly finds.
Vendor & Image Credits:
Inspiration Board #1: Pinwheel party inspiration found at the blog RandomNeuralFirings.net, red pinwheel wall decals by SignChick1, yellow pinwheel wall decals by MWallCo
Inspiration Board #3: Pinwheels in vase by Cupcake Social, cupcake wrappers by YummyCuppyCrafts, giant pinwheels by Rule42, pinwheel favors
Inspiration Board #4: Cupcake Social

Inspiration Board #5: Party Pinwheels Birthday Invitations; Rings Party Set; Pinwheel Party Straws; Colorful Candy Bar; Colorful Birthday Cake; Curly Ribbon Napkin Rings; Pizza Pinwheels; Paper Pinwheel Wreath