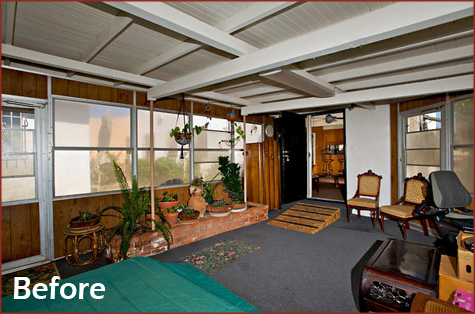 Here's a quick catch-up on the little project of overhauling our outdoor space. The above is a picture of our backyard when we purchased the property – a modified 'Outdoor Room' complete with carpeting and brick planter boxes.
We envisioned a different sort of… er… outdoor space. One that was a bit more practical and a bit more appealing – and one that would, in fact, be outdoors. Here's a quick look at the inspiration board that sat patiently in the back of our minds: Sledge Hammer Stories Part 1.
And then the project began! What fun to tear down walls and roofs with the hopes of a beautiful new backyard soon to come.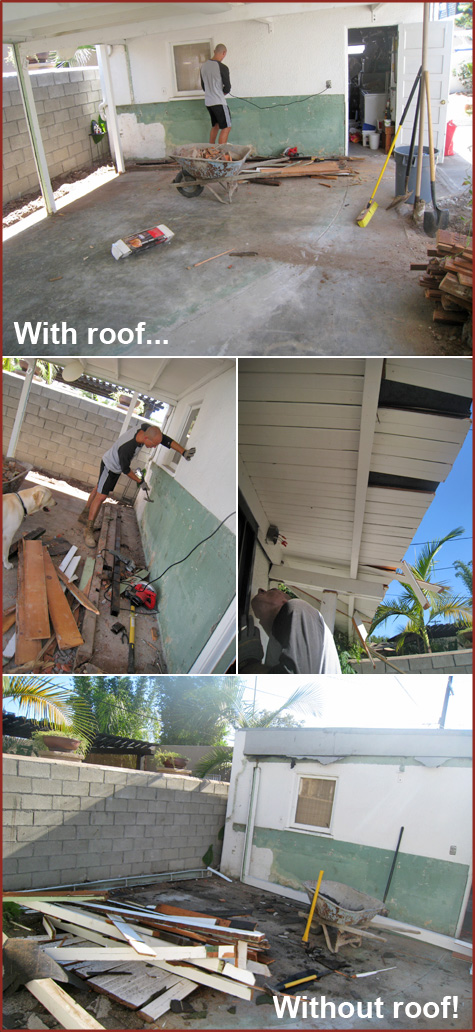 Weekends were spent pulling up carpet, knocking bricks apart, ripping old cabinetry off of walls, and finally tearing down the roof and support beams. Here's the hubby hard at work re-routing electrical… as Bodie, the patient puppy, looks on. More to come!