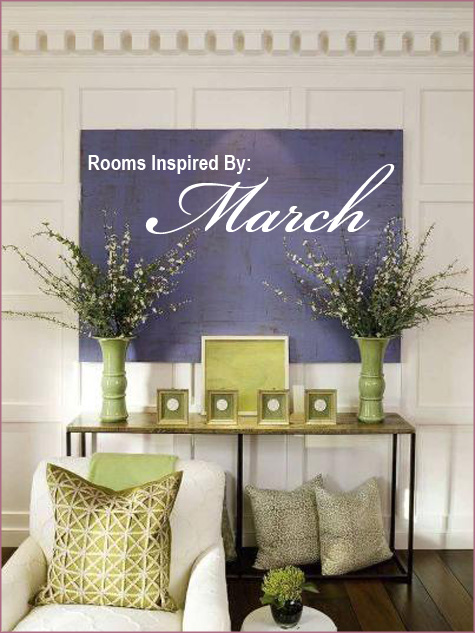 For as long as I can remember I have always associated the month of March with shades of purple… odd, no? If you asked me to describe March I would use 'eggplant' and 'plum' in my summary. I think it was a memory association game I must have used as a child to help me remember the months of the year and days of the week (for example, in my mind Monday is red and Wednesday is yellow – and I have no idea why).
Anyhow, March is upon us and the first buds of spring are beginning to peek through all around. It's fresh and enlivening! Just like the color purple.
Back in April I discovered designer Angie Hranowsky while perusing one of my favorite blogs, Ish and Chi (not to worry – soon to be featured as part of PDB's Friday Interview series).
And guess what? Her entire house exudes shades of lavender, aubergine and violet in the classiest and cleanest of ways.
How beautiful!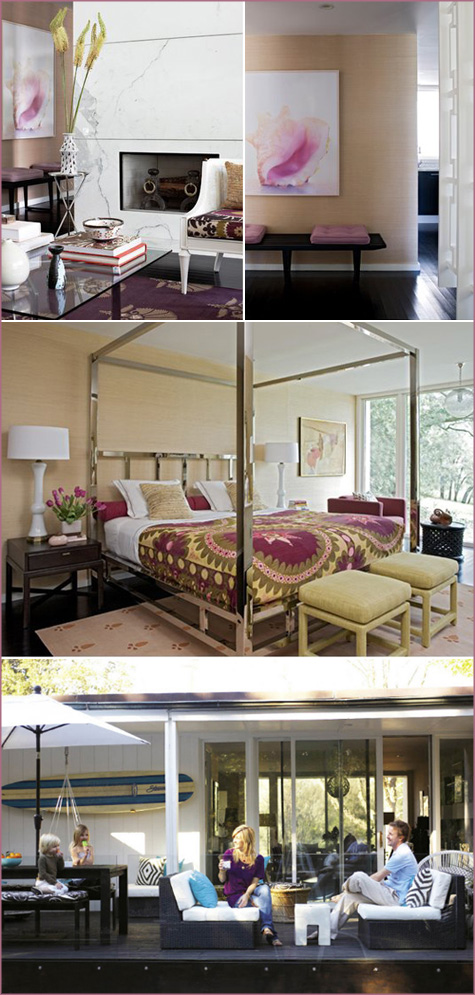 Need a bit more inspiration in the lilac realm? Here are a few more rooms to bring out the spring in your home (the last being one of my favorites).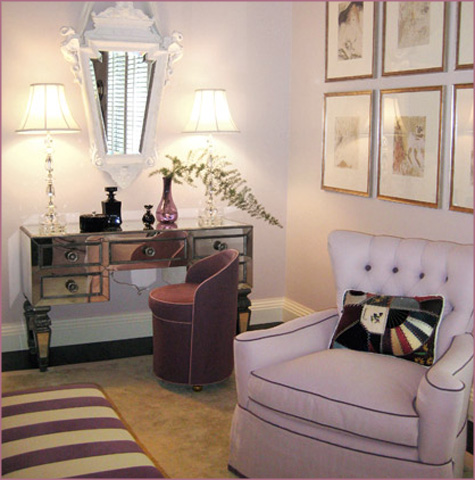 A perfectly plush dressing room from DecorPad (above) and more modern influences of purple (below) from House & Home and Arch Inspire.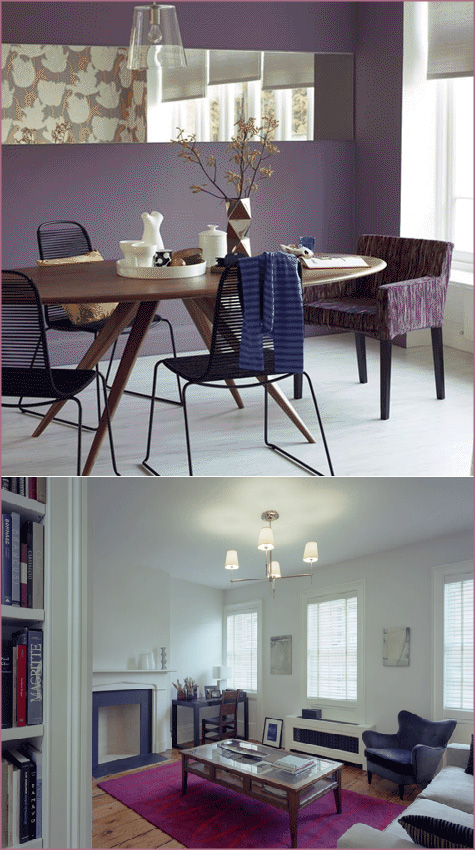 And another favorite from House & Home! Don't you love all of those pillows? I have a small infatuation with Kelly Wearstler's trellis pattern at the moment… And how about that beautiful striped wall? Take care and happy SPRING!