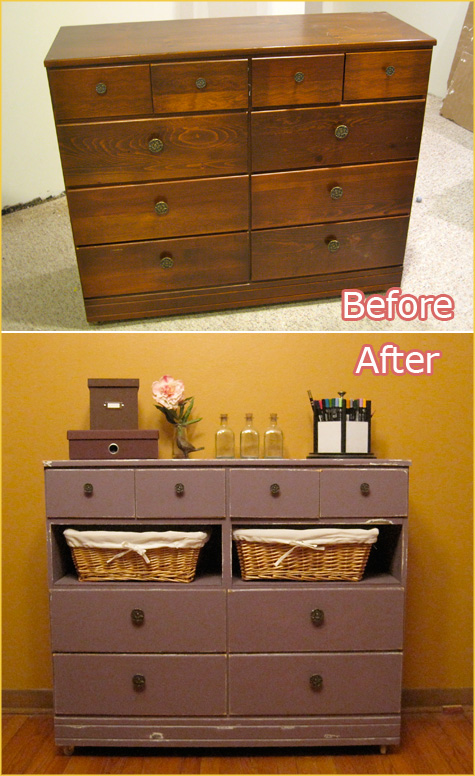 When Breeanna, of Simply Elegance, sent over these amazing pictures of her recent dresser & nightstand project, I couldn't wait to share them with you!
The first is an antique piece turned art room ready with a new shabby chic purple paint job, the addition of baskets where there used to be drawers (brilliant! this was accomplished by adding a thin sheet of plywood where the old drawers used to slide in), and by adding a few art supply organizers on top. For step-by-step directions in the form of pictures, jump out to the full post here.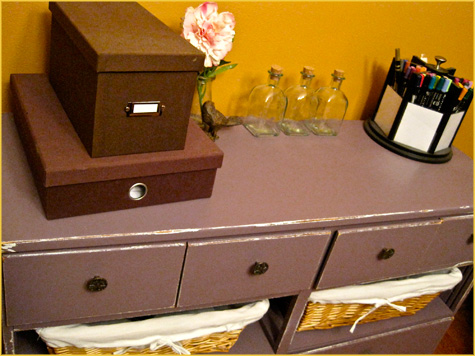 Breeanna's second project for the craft room was a nightstand makeover (she found this one for only $2!). Didn't she do a great job?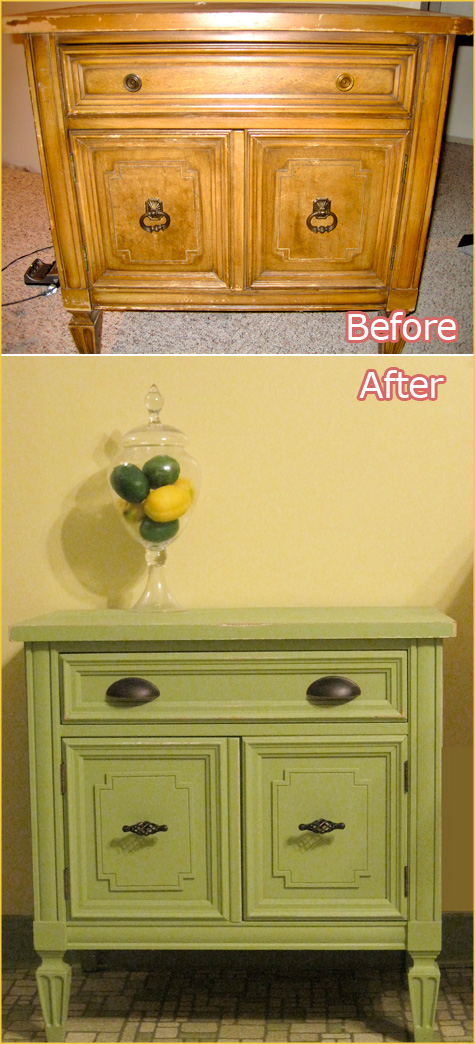 For step-by-step directions, here is a link to the full post.
AND Simply Elegance is hosting a lovely Emersonmade. giveaway (if you've never heard of the store, I highly suggest a look-see – it's lovely!), so be sure to check it out!