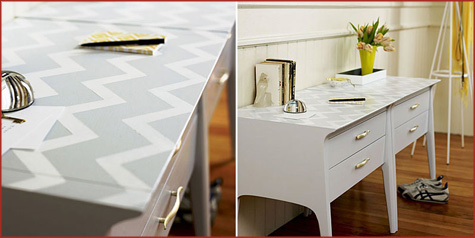 I can't help but share a recent trend (that I know is all to familiar with everyone) that I've been loving, and when I found these easy DIY ideas, they had to be shared! There's something so simple and classic about a zigzag (or chevron) design – it compliments nearly every style from shabby chic (in light greys and whites) to ultra-modern (in bold, complimentary colors).
I love how subtle the chevron design on top of this dresser is, it's a sweet surprise on an unassuming piece of furniture. Sunset Magazine shares the detailed instructions here.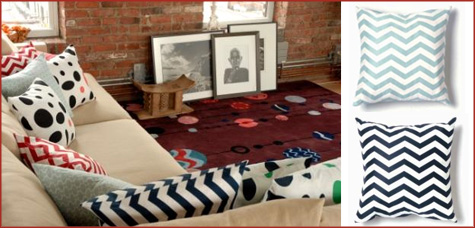 And how wonderful are these pillows stacked casually across this Twinkle Living couch? While you can purchase them here, you might try your hand at sewing or painting the zigzag pattern from directions here.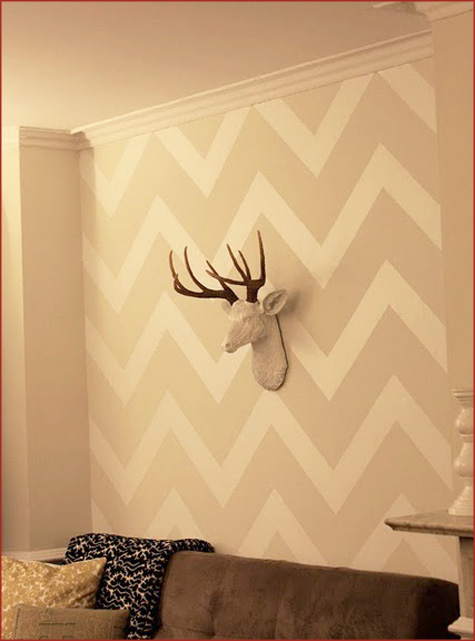 Oh and I love this wall. Stephanie over at Sabbe created an entire accent wall out of contact paper and a very accurate measuring system. Wow!
And finally, designer Nick Olsen gave new life to an old rug by painting it chevron style.
And that's my zigzag wrap up – I hope you all enjoyed and happy Tuesday!