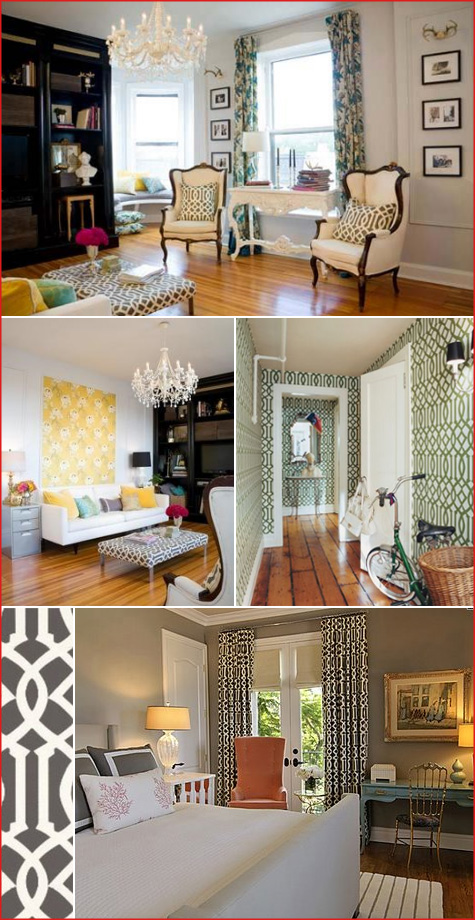 A favorite trend that I'd like to share today is one that has really lit up the design world over the past year. Kelly Wearstler's contemporary pattern covers everything from throw pillows to hallway walls (that's Chloe Sevigny's green entry way above).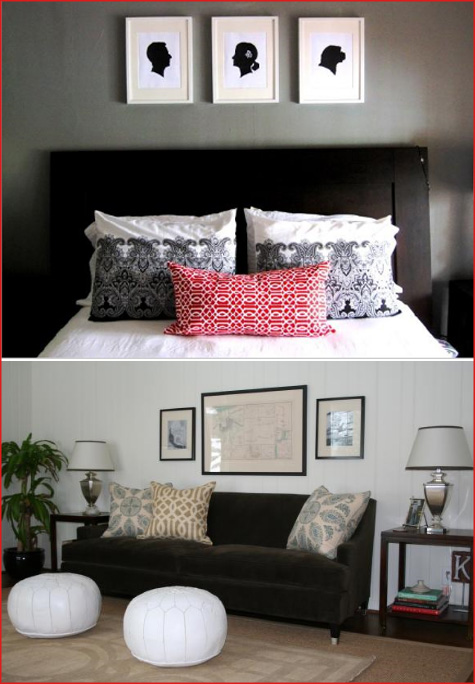 What's special about the design is that even in small doses the imperial trellis print adds just enough modernity to update a living room that's feeling dated, it's amazing what a super-trendy fabric, wallpaper or stencil (check out that dining room wall just below) can do for a room!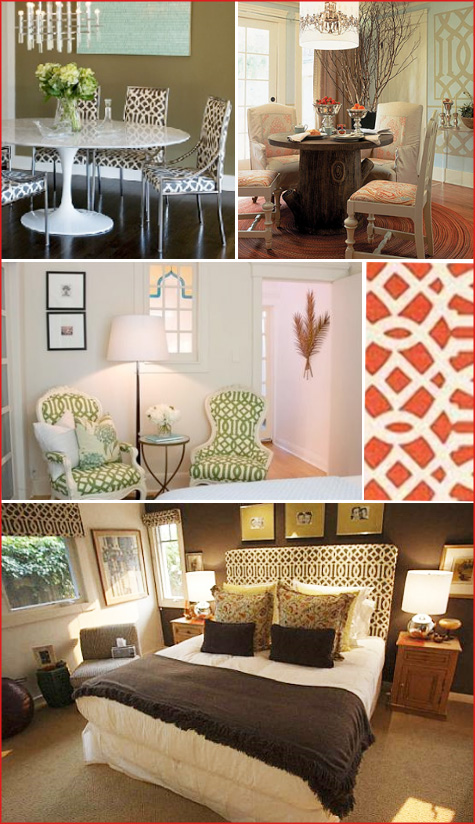 Kirsten over at 6th Street Design School even made her own trellis fabric for a recent pelmet box project – see the process here. And there's my update for today! Images from DecorPad (more great imperial trellis inspiration over there, too).