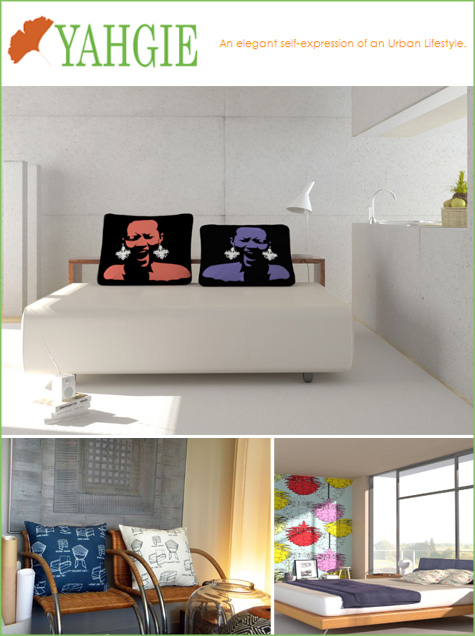 I'd like to offer a warm welcome to our newest sponsor: Yahgie is an urban lifestyle brand with a chic and contemporary line of products that range from bright and bold wall art to trendy coffee mugs and vibrant fabric by the yard. All pieces are hand illustrated by owner and artist Petergaye S. Kisielewicz. As an introduction of her own, Yahgie is offering a giveaway!
The selection of wall art tops my list of favorites and this Home Bliss print would look amazing in a girl's bedroom or contemporary living room (the customizable postcard is more than a close second):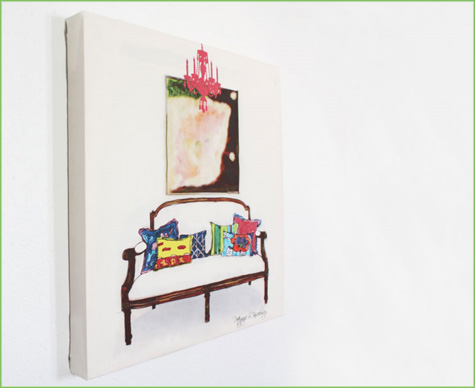 How wonderful are these pillows! They add that splash of contemporary to brighten up a traditional room – or they become the focal point in an elegant and cleanly designed modern layout.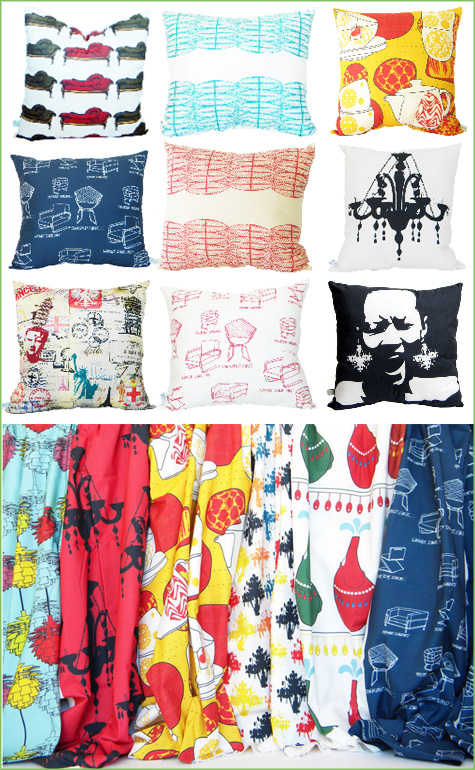 The textiles and home accessories are bright, bold, and colorful, with a distinguishing factor – every product is designed considering the life, safety, and welfare of the individual that it will affect.
Petergaye runs an interior design company and blog full of inspiration as well.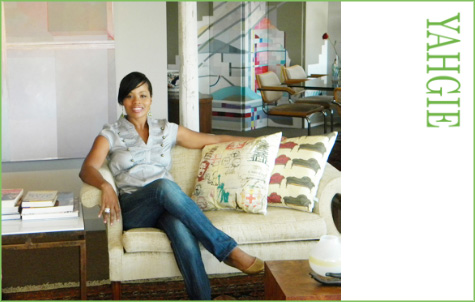 GIVEAWAY DETAILS:
******************************************************************************************
Yahgie is offering one lucky winner their choice of any pillow or piece of wall art (a giveaway valued at $50-$85). Her only request is that the winner share a picture of their new item displayed in their home once it's received!
To Enter: Jump out to Yahgie's website and leave a comment here with which product you love best. Good luck!

Giveaway ends Friday, April 30th, at midnight PST. Winner will be chosen randomly and announced the following Monday.
******************************************************************************************