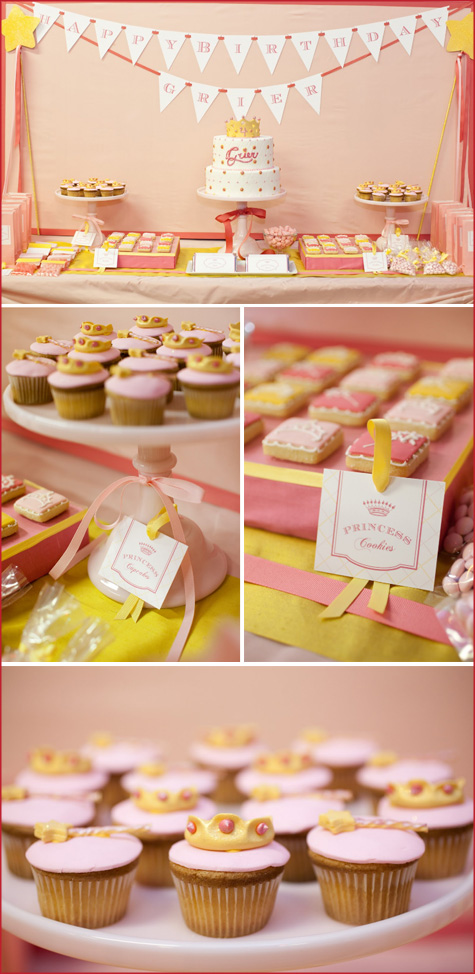 Amy recently designed a princess party for Brooke Shields and daughter Grier, who celebrated her 4th birthday in style. She sent over these adorable pictures full of inspiration.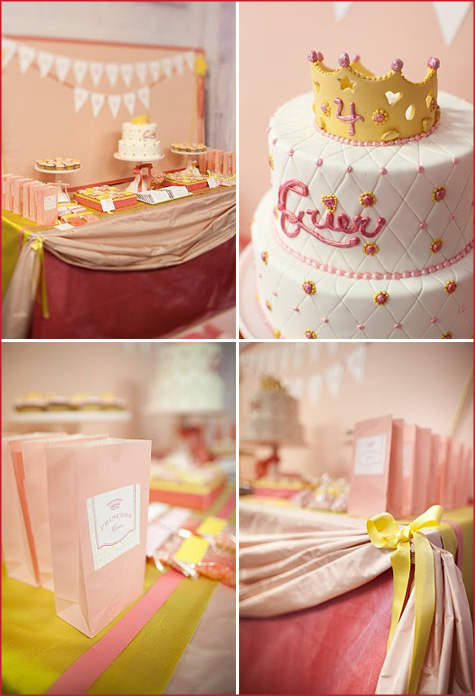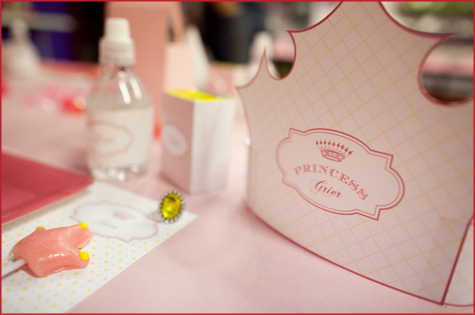 From Amy: "Grier is a girly girl and Brooke wanted Grier to feel like a princess at her birthday party. After all, what mom wouldn't want her daughter to feel like a princess on her special day? We swapped out the typical pink and purple princess party look with a sparkly light pink, rose, and gold color palette. We brought in lots of stars, wands and tiaras into the design. Of course, there had to be a sweets table! However, being that it was a kids party, we made a small dessert table so that the kids weren't overwhelmed with too many sweets. Included on the table were princess cupcakes, cookies, and some candy for the kids and adults. The little princess and her pals were twirling their wands and dancing throughout the party to princess music. It was really cute!"
The details are adorable! Amy Atlas never fails to impress.
More fun details in this People Magazine story about the Princess Party.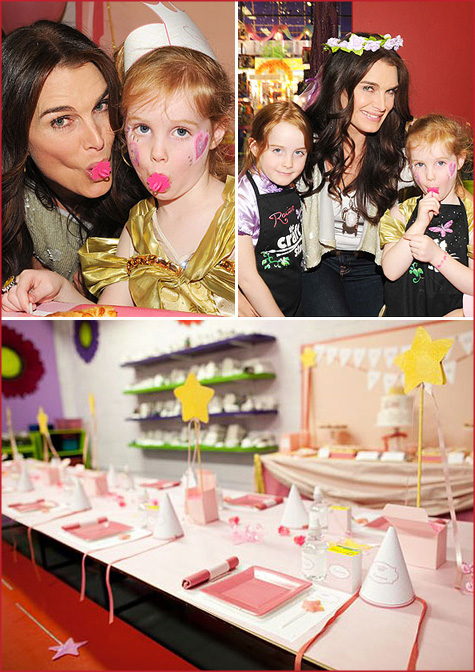 For the full write-up, including a few neat prepping pictures and behind-the-scenes moments, check out Sweet Designs (Amy's blog) and princess party posts part 1 and part 2. Photography by Allan Zepeda.