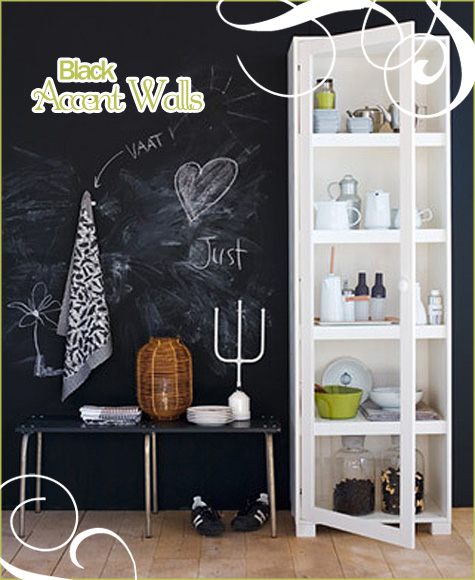 What are your thoughts on black walls? I think they're kinda cool. An accent wall here or there in a strong color can really make a room pop, and an entirely black room can give the illusion of a larger, open space (it doesn't really make a room smaller as most people assume) while still exuding that intimate atmosphere.
My favorite technique is painting your accent wall with chalkboard paint for instant creativity! Now the grocery list, kid's artwork and favorite quotes can be displayed for all to see (and erased as quickly as it went up).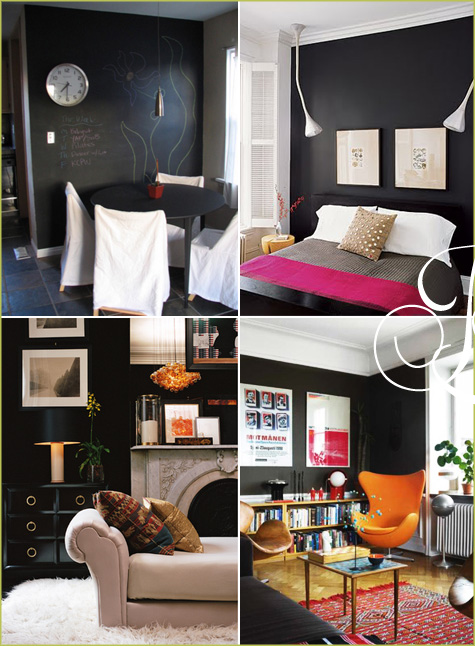 What do you think? Would you ever paint a wall or room black?
A black wall helps artwork and wall collages to prominently stand out: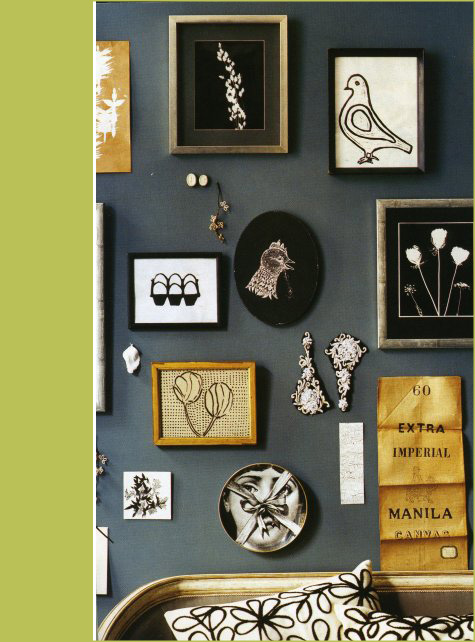 And can bring a sophisticated coziness to a small den: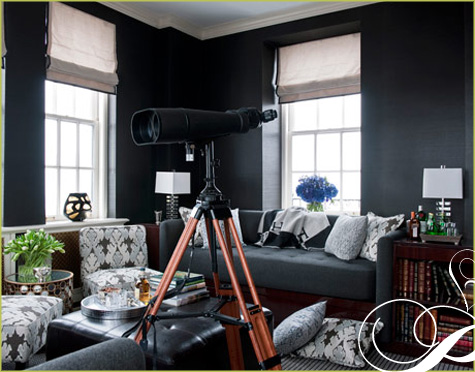 Chalkboard walls are my favorite in the kitchen and bedroom. Choosing a pop of color (like turquoise) helps balance the darker background.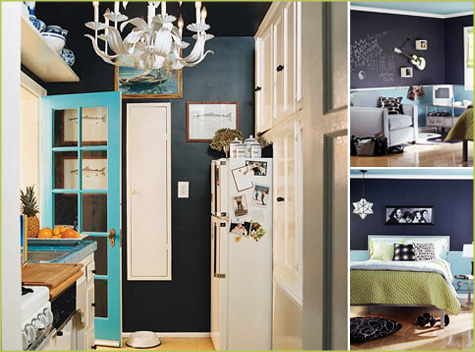 Keep in mind there are many different types of black so before you grab the nearest pitch black gallon of paint, determine if your room would benefit from a blue-black, deep midnight color or dark gray. You're best bet is a matte – avoid the glossies.
If you're not a black-wall-type-of-person, not to worry – but if you are, there are four more delicious examples after the jump! Plus credits for all of the images.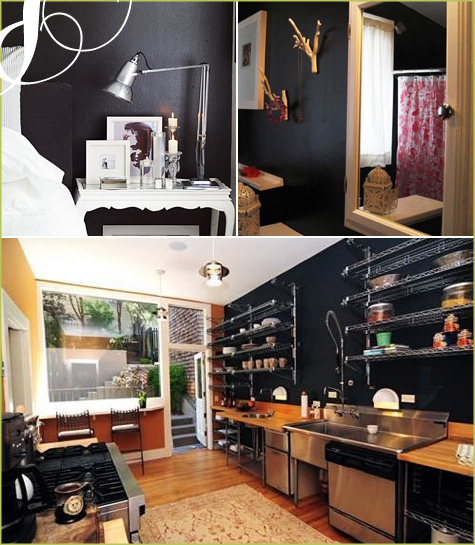 Starting from the top: Style Files entryway, Curbly, Making Arrangements, DecorPad living room, House Beautiful, Sunset Magazine bedroom, Apartment Therapy bathroom and kitchen, House to Home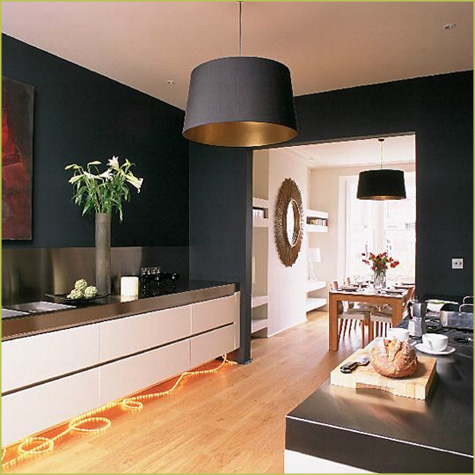 I'm ready to paint!