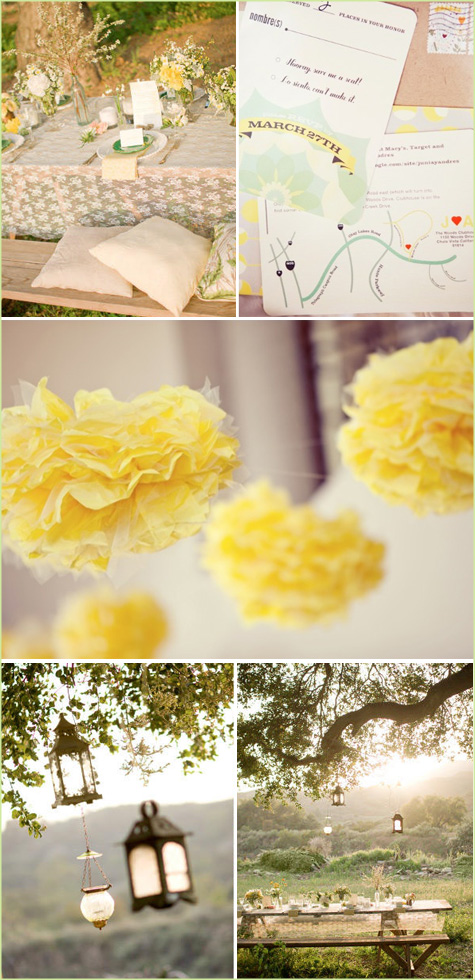 Here's a bit of inspiration teaming with soft yellows and golden accents – reminds me a bit of lemon sherbet, actually, which is just perfect for a summer celebration.
This inspiration board lends itself to any sort of shower, birthday or even for a wedding. Or how about just a summer get-together with friends under the stars?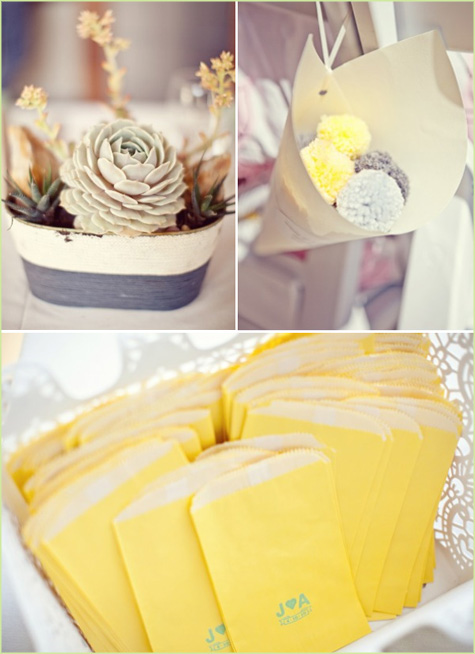 These miniature yellow bags would look great with a custom stamp and filled with sweet treats.
Below, vintage lace works perfectly as a table cloth, and wild flowers in a matching palette are a beautiful addition to a simple tablescape full of thrift ware finds.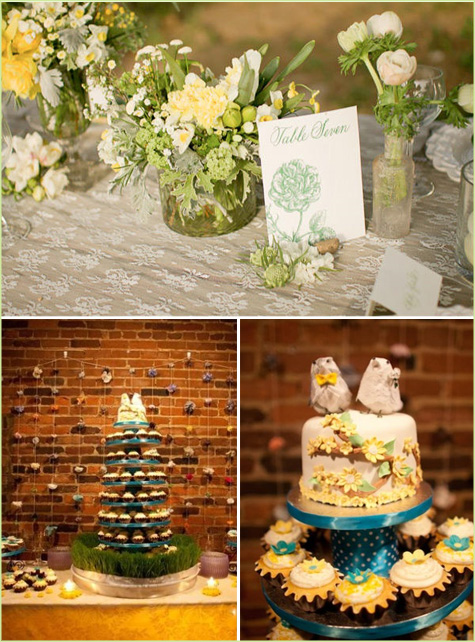 I love this dessert bar with it's colorful accents and the green grass moat around the base of the cupcakes. We did something similar for a friend using wheat grass, though you could also check out your local home improvement store for flats of grass.
A delicious bourbon spiked ginger lemonade punch and more inspiration after the jump.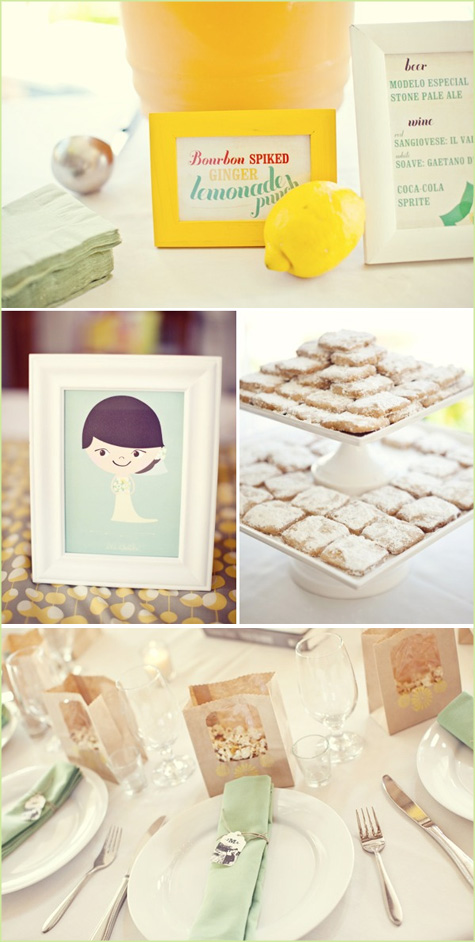 I love this alternative place setting that's a bit more formal than the pictures above. The carmel candy favors are such a creative idea – and how about the black and white photo tags as napkin rings?
Can't forget that bourbon spiked ginger lemonade punch… mmmm. Find the recipe here (thanks Junia!).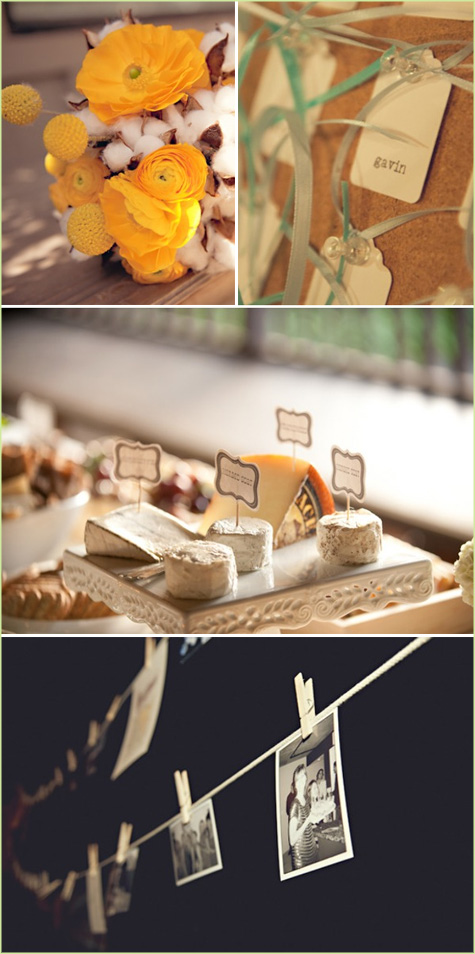 Placecards take the shape of manila tags with a type writer font – check your local Michaels for a similar tag selection. I love the idea of a simple cheese spread as an easy appetizer, you could follow your labeling here and tag each cheese with the appropriate name. And how neat are these black and white photos strung up for all to see? A bit of clothesline and mini clothespins (I've found these before at the local craft store – Michaels carries them in bags of 50 or so) and you're in business.
Now about that lemon sherbet, that sounds delicious right now…
All images are credited back to Style Me Pretty weddings: A Southern California Wedding, A Nashville Wedding, A Carmel Valley Wedding, From Inspiration to Reality by SMP