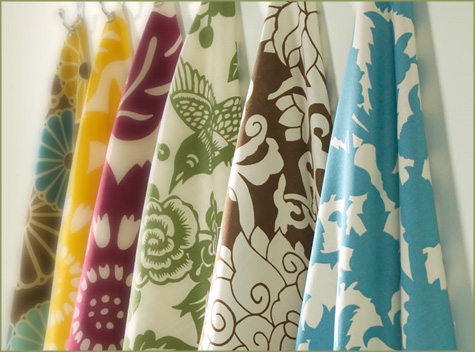 I owe a big thank you to my fabric sponsor for the Stylish Spaces Interior Design Expo and TV appearance – Calico Corners provided the beautiful fabrics you'll see over the next few weeks as I get a chance to post these projects and their easy step-by-step directions. ($20 coupon link at the end of this post!)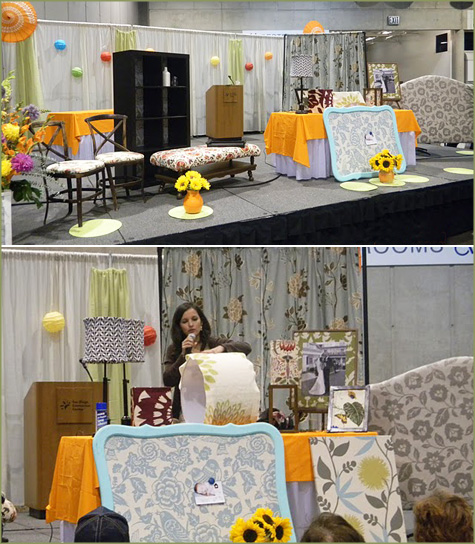 Projects included updating an old wooden headboard into a beautiful upholstered version, covering several lampshades, creating fun canvas boards, building a magnetic wall board (from an old dresser mirror) covered in a chic aviary print, covering chinese paper lanterns to really 'spice up' a party theme, simple diy night lights, using fabric for matting b&w pictures, lining an Expedit Ikea bookcase (this idea is so quick and easy for any bookshelf…) and a few more!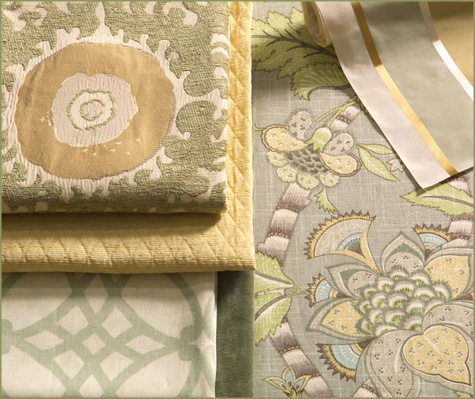 Calico Corner prints are modern, trendy and so fun to sort through to find the perfect look. I have had a wonderful time building quick and easy fabric projects out of the vast online selection and since my expo theme was a 'design on a dime' version of how to update your space, I knew that featuring home remodel ideas that involved small amounts of fabric (usually just 1/4 to 1 yard of fabric) was the perfect solution.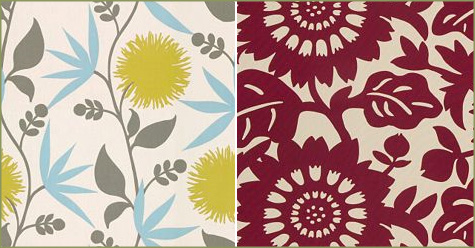 Here's a quick link to a $20 off coupon from Calico Corners to get you started. To find the store nearest you (or order online – that's the easiest for me!) plug in your zip code on this page.