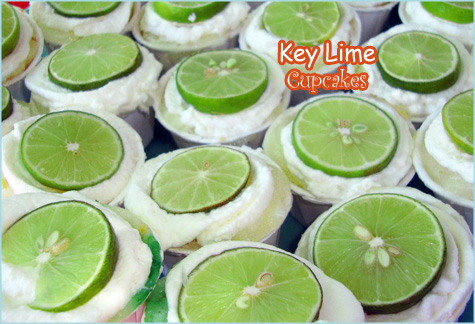 Here are three quick and easy treats that I made for a darling shower hosted by a friend this past weekend. The pictures are so-so, but the recipes make easy desserts for sharing on a hot summer's day.
Follow the jump below for full recipes for the petite key lime cupcakes, mini hazelnut & strawberry cupcakes and finally bite-sized strawberry shortcake.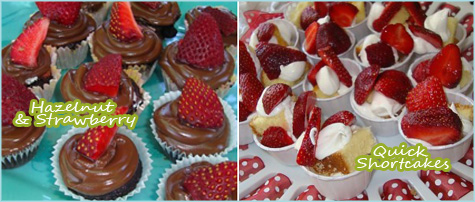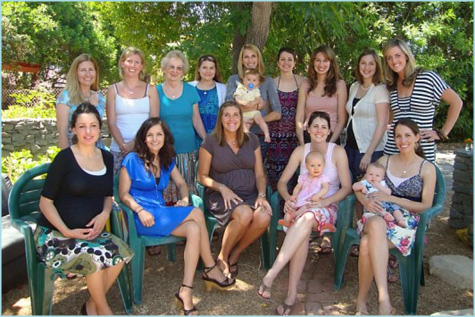 Happy baking, and happy Thursday! We are off to Richmond, Virginia this morning for a wedding. Recipes to follow:
Petite Key Lime Cupcakes
Cupcakes
When in doubt, keep it simple. I knew that I'd be making three separate desserts so my base for each was a simple boxed recipe. I used a classic white cake mix (substituting 1/4 cup water for lime juice) and baked each petit cupcake in a small white container from Michaels that's traditionally used for 'party nuts' (so says the wrapper…), but it worked terrifically as small cupcake wrappers with no need to use a mini cupcake tin (these stand on their own in a baking dish).
Key Lime Frosting (modified from Eat. your best friends)
1 cup milk
1 cup heavy cream
1/8 cup white sugar
3 tablespoons cornstarch
1/4 teaspoon salt
3 tablespoons lime juice
1 tablespoon butter
Heat milk and cream over medium heat until bubbles form at edges – remove from heat. Mix sugar, cornstarch and salt together in a separate bowl and sift into hot milk while constantly stirring with a mix. Turn heat back on and continue to cook and stir until thick enough to cover the back of your spoon. Don't boil! Remove from heat, stir in butter and lime juice, cool for a bit and then pour on top of cupcakes and put in fridge for one hour.
Whipped Cream Frosting
2 cups heavy cream
Whip heavy cream in your mixer on high for a few minutes until it's the texture of frosting with soft peaks forming. Use a pastry bag (I opted for a gallon ziplock bag with a corner cut off) and pipe onto mini cupcakes.
Topping
36 lime slices
Add lime slices and serve – so delicious!
Mini Hazelnut & Strawberry Cupcakes
Cupcakes
Once again I opted to go boxed, if I have the time I try and make my cupcakes from scratch but this was just too easy. Before baking, I added sliced strawberries to each mini cupcake wrapper.
Hazlenut Frosting
Nutella + ziplock bag = quick piping with a big of refrigeration after to keep cupcakes looking their best when in the sun (they were so good!), who doesn't love nutella?
Add a sliced strawberry and serve.
Bite-Sized Strawberry Shortcake
Pound Cake
Use your favorite pound or lemon cake for this one – store bought works great too. I came home the night before to my puppy having managed to climb the counters (and he's a big lab) and eat half of my desserts, so I quickly ran out to the store the morning of the shower and bought a pre made pound cake. Slice into small pieces.
Whipped Cream Frosting
See recipe for key lime cupcakes.
To assemble, layer pound cake, whipped cream and fresh strawberry slices. Serve with a spoon.