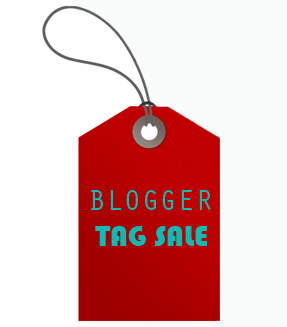 Have you heard of this little sale that's buzzing 'round the blogs this week? I just discovered it over at Brooklyn Limestone and love the idea!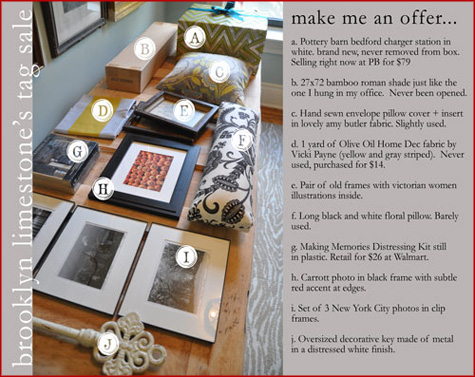 Here's a sneak peak at what's for sale over there… and here are all of the other participating blogs in case you'd like to go virtual shopping today:
http://chicmodernvintage.blogspot.com
http://www.sketch42blog.com
http://thingsthatsparkleblog.blogspot.com/
http://hellandheartaches.com/
http://www.thirtysecondlife.com/
http://theambershow.net/
http://decoratortagsale.com/
http://www.prettypleasedblog.com/
http://www.fromtherightbank.com/
http://cottagelove.blogspot.com/
http://www.mythologyvintage.com/
http://www.brooklynlimestone.com/
http://www.designblahg.com/
http://visualvamp.blogspot.com/

Haven't checked most of these blogs out yet… so I'm on my way to peruse!
PS Thank you for all of the anniversary notes and wedding comments – it made my day (as did the hubby and a wonderful dinner out to one of our favorite *date night locals*).