Photos have found their frames, sofa is in place, rugs carefully selected, a custom ottoman created, and a beautiful fabric lampshade addition has arrived from a fabulous etsy artist that I can't wait to introduce you to! There are just a few more projects left before the living room is officially in it's *happy place*.
As a quick reminder, this is what we started with: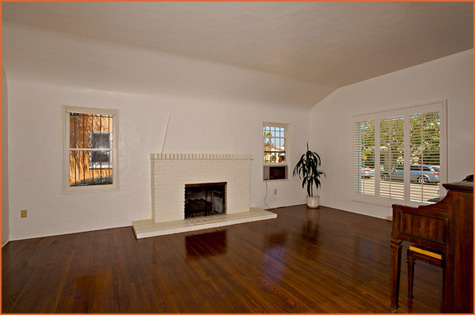 The initial inspiration for the room came in the form of soft tans, beiges, raspberry reds, burgundy, chocolate and orange.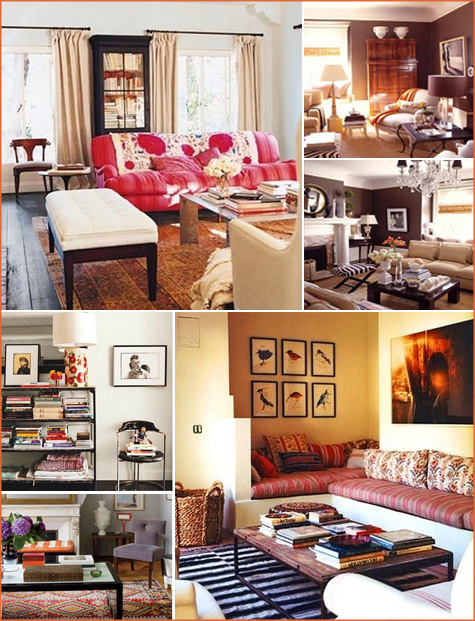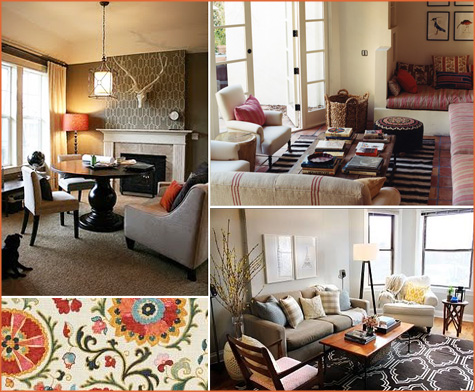 We started by painting the room a light tan to bring in a bit of warmth (there's nothing like good friends to tackle an all-day project).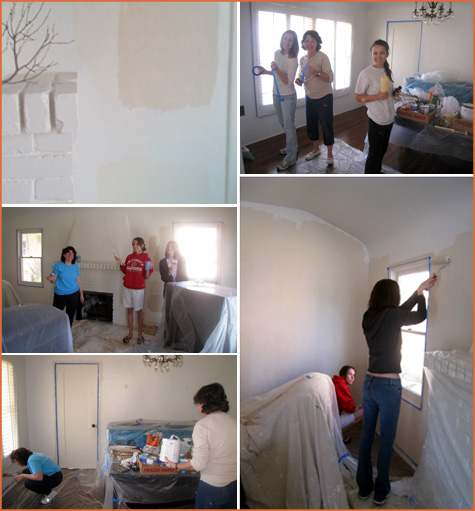 I found the ultimate color palette inspiration in a beautiful Suzani swatch by Calico Corners. I used just a yard of the favorite print to refashion a coffee table into a padded ottoman (you can check out the entire diy project here).
And that's where we've left off! I can't wait to share the new details and the final room this week.
With just a few additional diy projects and a couple of key decisions to be made (it's awful when you can't make up your mind) I'm looking forward to hearing your thoughts on the progress in the next few days.
Hope everyone had a restful and relaxing holiday weekend!