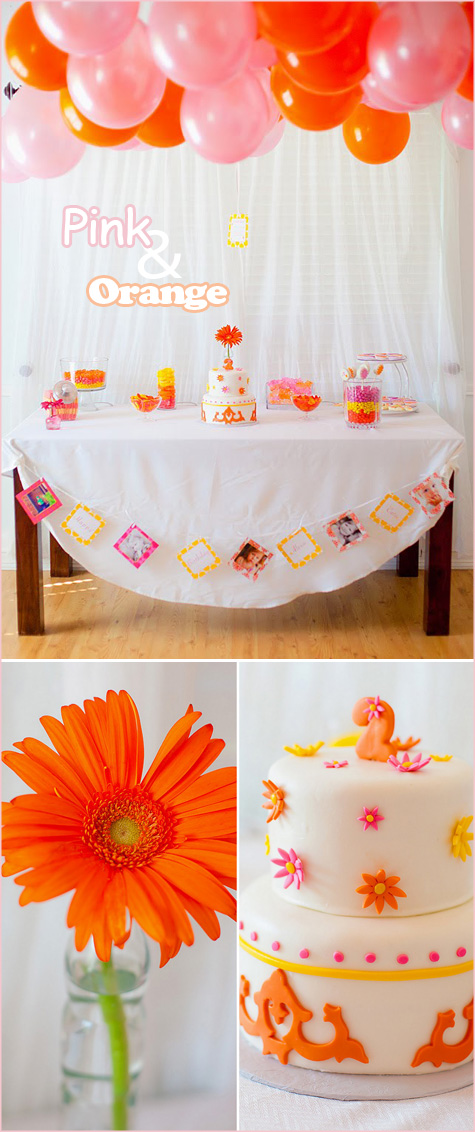 TomKat Studio shares some of the most adorable party ideas, and when Kim posted these photos of a recent client's Pink & Orange Birthday Celebration I wanted to share the beautiful inspiration.
The bright colors are the perfect setting for a summer party this July!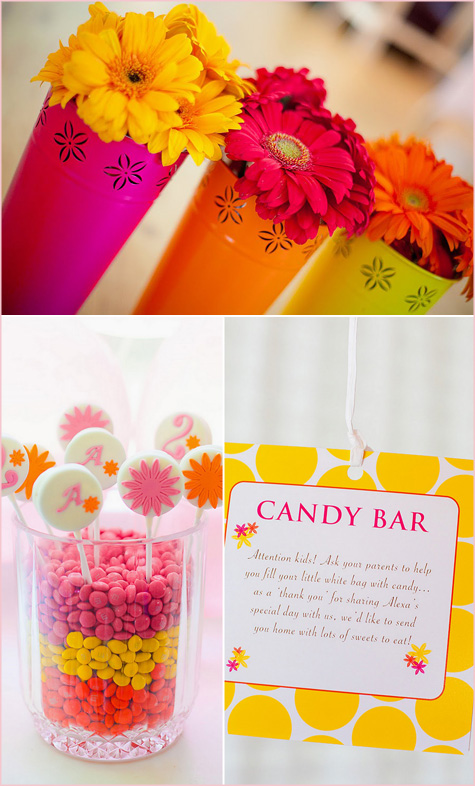 Kristy from F8 Kids Photography threw this bash for her daughter, Alexa's 2nd birthday. The candy, or dessert bar, is great! Look at all of these vibrant colors – and covering the ceiling (or top of the buffet) in balloons is the perfect trick to draw your eye upwards and to balance out the colors across the decorations.
Some of the details that I love are the oreo pops (what a great take on cake pops), the photo banner and those adorable gerber daisy arrangements.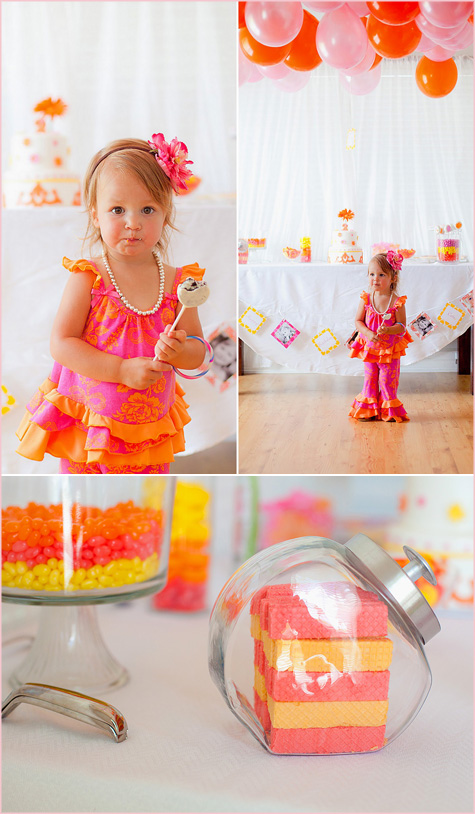 Too cute – more details and pictures (like the custom lunch box favors) at Kristy's site.