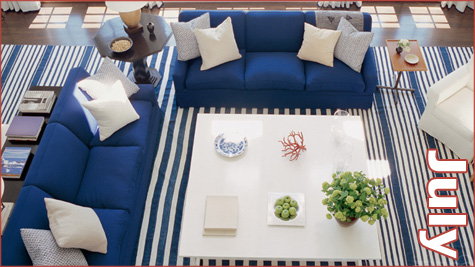 Pulling together my favorite inspirational images for the month is one of my favorite posts… and July was so fun to concentrate on. (More Rooms Inspired by the Month over here).
What comes to mind this time of the year is one of my husband and my's favorite things to do, which is sail the sea. We have a 25′ MacGregor – aptly named 'Madness' – that Kevin bought pre-marriage. He's put plenty of love into the boat and takes her out at every opportunity!
Nautical themes are calming and serene – and the marine blues, navys and whites work beautifully with pops of red (which reminds me of another great July holiday…). So without further ado, here's a little July inspiration…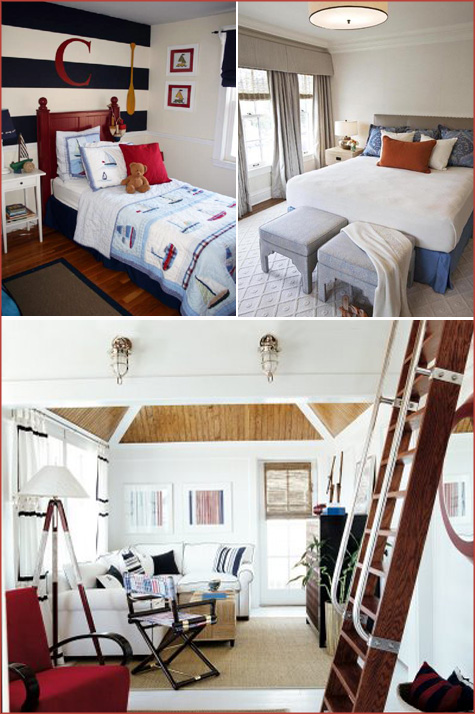 Crisp white is refreshing and wonderful!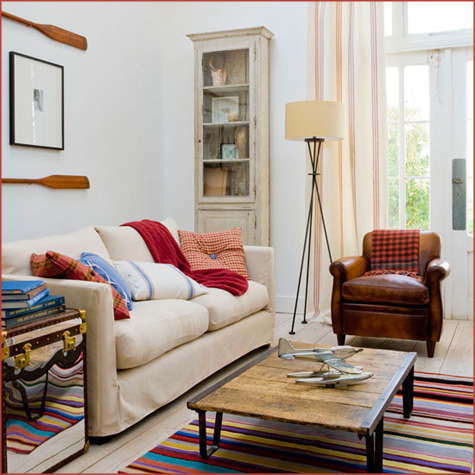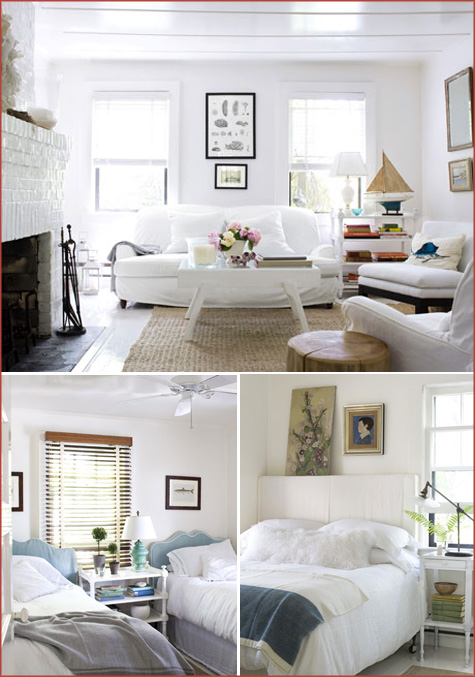 I love the look of cottage decor, natural elements (like jute rugs and woven baskets) as well as stripes, gingham and seagrass.
This next room is my favorite – I love the map decor on the walls, the storage baskets, and the striped duvet and pillows. What a great boys room!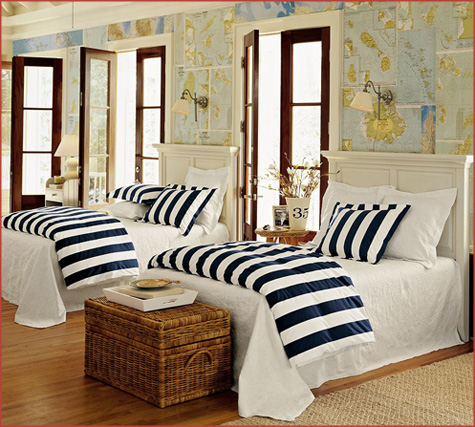 I got a bit carried away with nautical inspiration… so there are many more great photos after the jump.

Images from Elle Decor, Country Living, DecorPad, House to Home and TheLennoxx.com.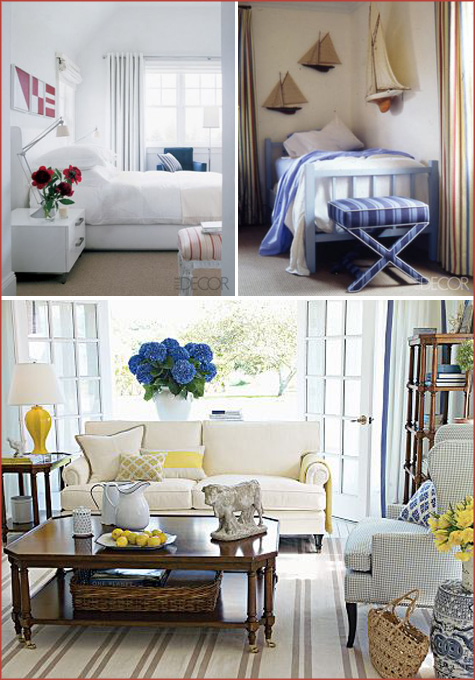 Red isn't the only color that balances so well with navy, the yellow in the above photo is a great alternative to the expected.
Happy July, everyone!