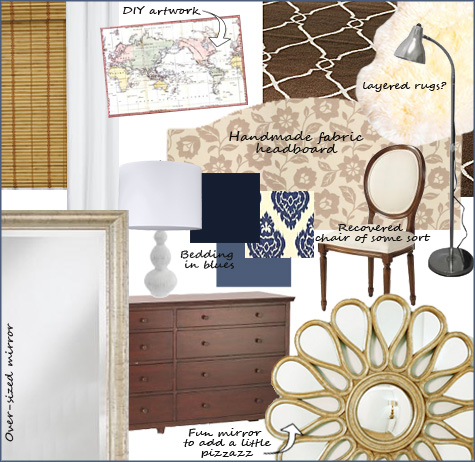 Hope you had a lovely weekend! I'm back to working on the master bedroom… and here's a look at my ideas for the new space. Patterns and fabrics have yet to be decided but I'd love to mix that bohemian/eclectic feel with softer/traditional elements (like batik fabric for an occasional chair with sheer white panels for the windows, a bright sunburst mirror with a conventional everyday dresser).
My colors are swirling around in the navy, tan and brown ranges but I know a "pop" of something would be ideal! Should it be brick red? A muted yellow? Maybe a sea glass green? Oh decisions decisions…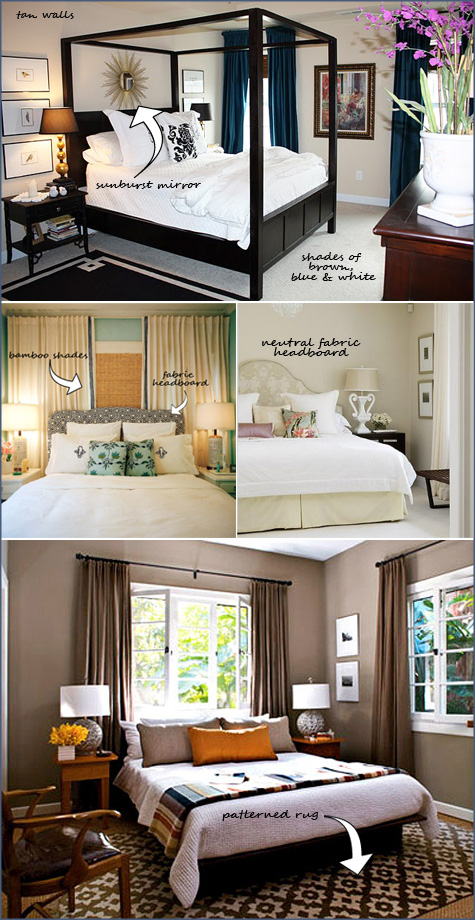 Images from DecorPad, Brooklyn Limestone and Young House Love.
PS here's a reminder of the before!