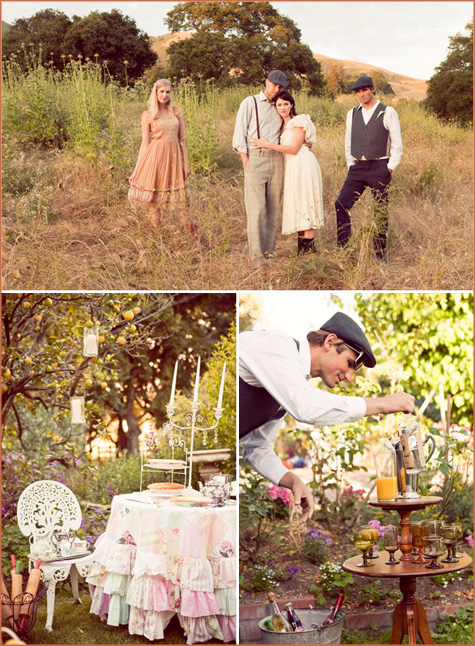 Thank you everyone for your wonderful feedback on my fabric headboard project! I'm disappointed that I don't have a *final* picture yet of it in place… the bedroom is still in it's early stages.
When I found this wedding shoot via Made By Lex I knew I had to share it here. I love the vintage accents and the beautiful details, plus the scenery is from my hometown of Santa Cruz, California.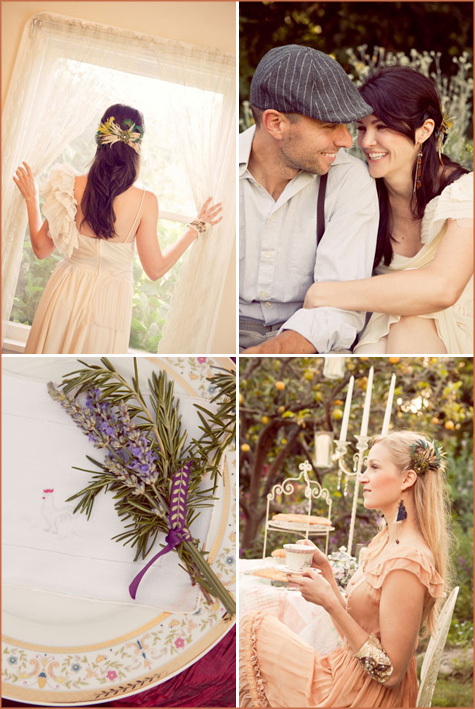 Alexis of Made By Lex designed the wedding dress (beautiful shoulder detail) and a friend from school looked over much of the styling. The soft colors of plum, peach and pale yellow offers an antique sweetness to the decor and I love love the cowboy boots and feather hair pieces.
I'm inspired by this photoshoot because of how well the different vintage elements come together. Makes me want to pull every mismatched plate and crystal vase out of my cupboards and decorate the dining table with wild flowers, peacock feathers and bunches of herbs.
So lovely! I'd love to use this theme for a baby or bridal shower, girlfriend's birthday or maybe just a shabby chic tea party outside. How fun to ask everyone to arrive in vintage dresses and cowboy boots…
More beautiful photos at the full post here on Green Wedding Shoes.