We're in Canada this week as my hubby, his brothers & dad bike from Calgary to Vancouver. What a trip! I'm tagging along for the first week in the sag wagon exploring the landscape, national parks and mountain towns while they work oh so hard. Here we are at Lake Louise (can you see that little belly? It came out of no where) in Banff National Park.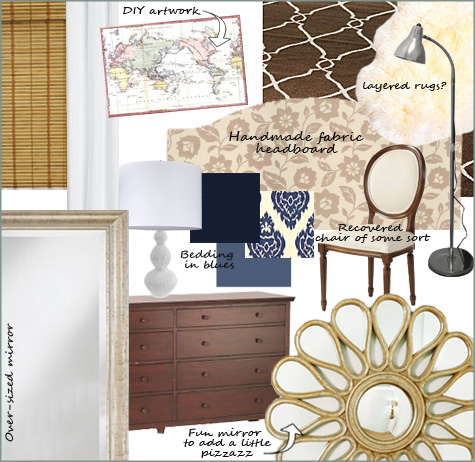 But back to the master bedroom decor… I was pretty sold on the bogart flat weave brown and white rug from Garnet Hill for the bedroom but have been searching for alternatives that might be kinder to the overall budget.
That's when I came across a similar woven rug on Overstock for a mere $136, saving me a whopping $142 bones. Plus it was only $2.95 to ship.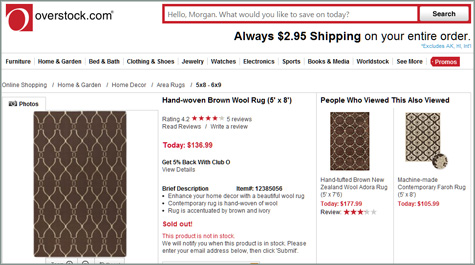 So that makes two inspiration board items down – a handmade fabric headboard for our queen sized bed and a delicious brown rug for the floor.
Here's a quick look at my overall search, and just in case you're in the market for a brown patterned rug any time soon, a list of sources just below.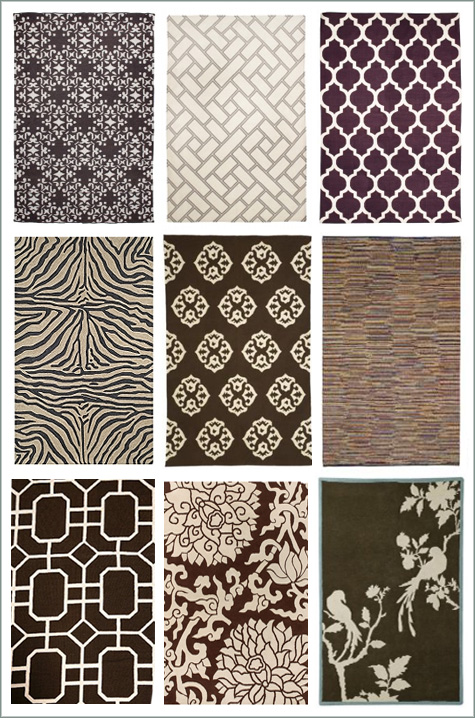 Prices are listed for 5×8 rugs, left to right:
Three rugs by Calypso ($275-$650)
Zebra print by Ballard Design ($250)
West Elm Andalusia ($229)
Urban Outfitters ($68)
Ikea Gedser ($249)
SellerBy.com & Burke Decor ($270)
DwellStudio by Target Perch Rug ($139)
And a big thanks to Beth who commented recently on Suzanne Kasler's new line of sunburst mirrors over at Ballard Designs and the great selection available at HomeGoods – these stores both make great additions to the sunburst line up.