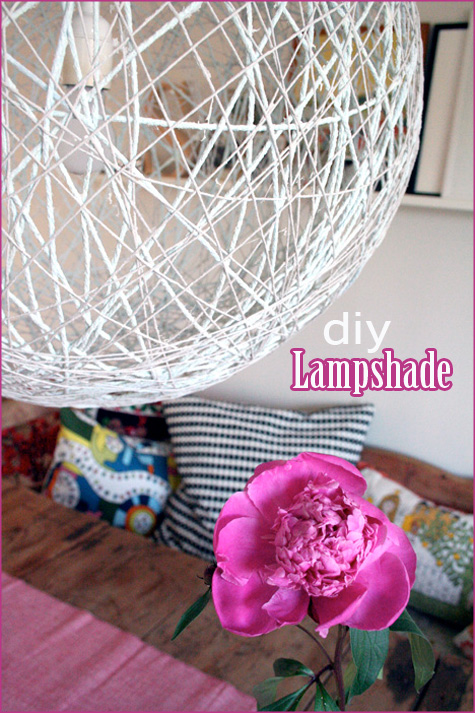 This is such a clever project! Pickles made this diy lampshade for her dining room with a single bulb pendant – and it turned out great! I would love to create one of these for my office, or a series of smaller versions for an outdoor party.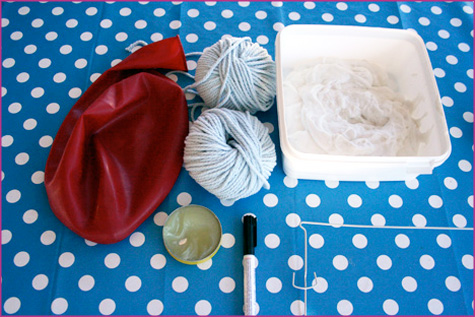 Who knew that a giant balloon, wallpaper glue, yarn and vaseline could create this?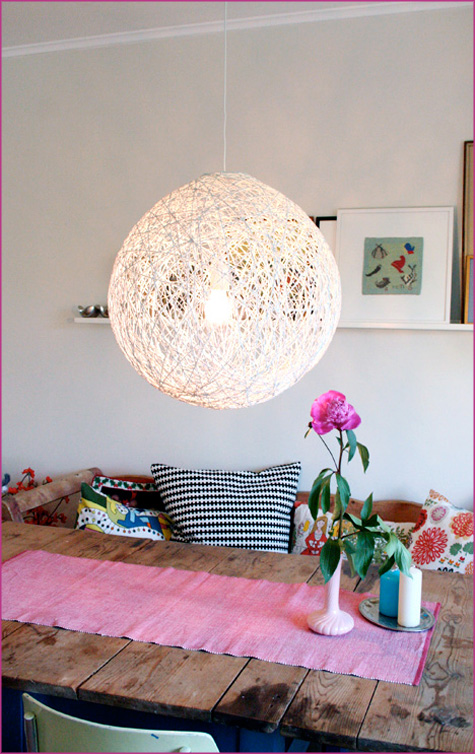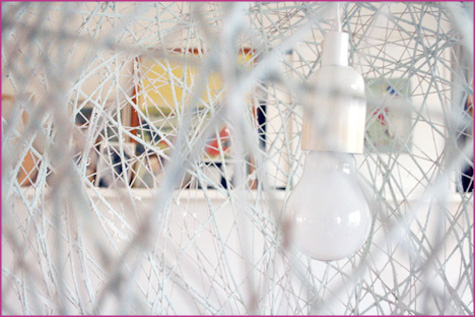 I'm back from my beautiful week in Canada and it feels like the projects are taking over… but it's good to be home and back to work with so much to do! We break ground on the kitchen renovation soon – very excited to get moving on this one.
Diy instructions for the Whirl-It Lampshade found here.