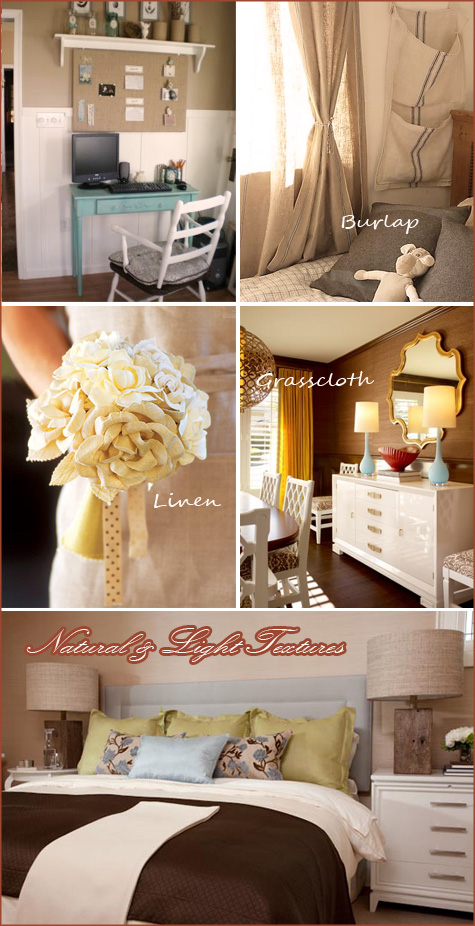 I'm very much a fan of these three materials year round, but they're even more appropriate now that it's fall (a simple burlap runner or squares makes the perfect base for a fall tablescape!).
There's something about the natural texture of grasscloth that is both warm and inviting – and very modern. And linen is a great material for lampshades, covering a corkboard or a few extra throw pillows, it brings in that country/autumn feel that helps keep a room cozy. There are so many diy projects to be found using any one of the above ideas, here is a bit of my favorite inspiration and I'm thinking a single wall in our soon-to-be new office would be the perfect place to try these out.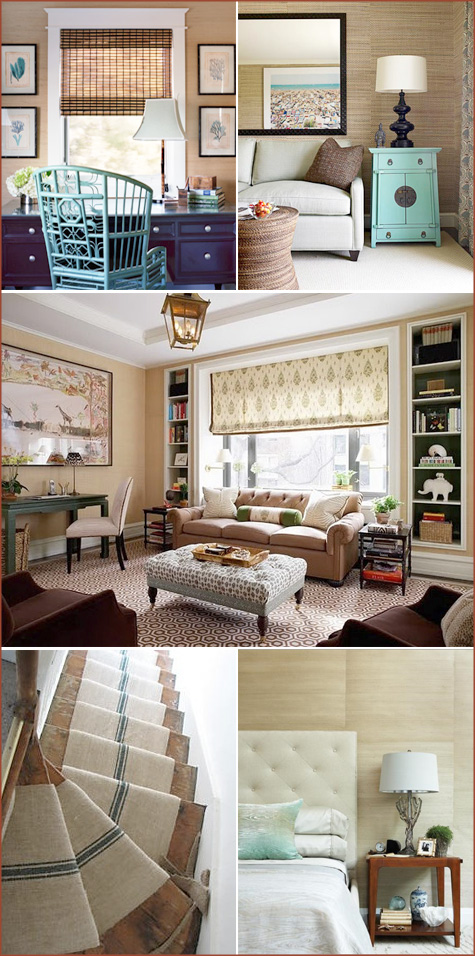 The entire inspiration board above is amazing – each room showcases an eclectic mix of design that when pulled together appears polished and well-thoughtout. Mixing chinoiserie, bamboo and grasscloth? No problem. Throw in a modern trellis print? Why not.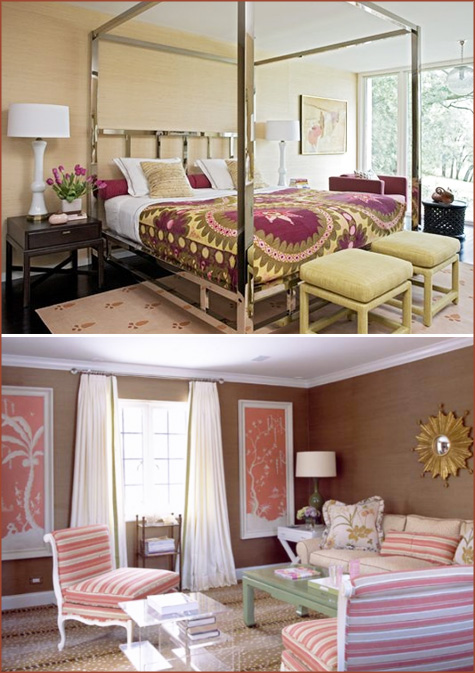 Camila over at High-Heeled Foot in the Door shared this great grasscloth source (that beat out even Lowes!) when she covered the ceilings in her kitchen.
Or, for a more do-it-yourself approach, here's a tutorial on creating a linen look for less with paint by Janell of Isabella & Max Rooms. She covered an accent wall in the bedroom and it turned out beautifully!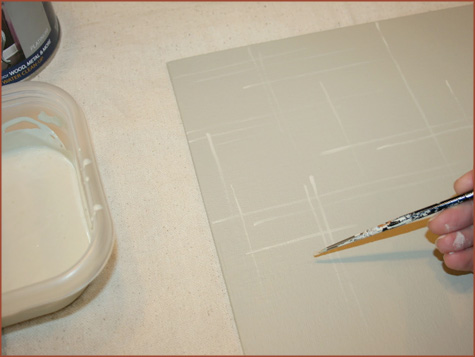 Why stop with rooms when linen makes such a neat fashion statement! Still Dottie created these brooches (just below) to be worn in the hair, on a belt or pinned to a sweater and I love the look. A recovered set of French chairs in a rugged burlap makes a great statement piece as well.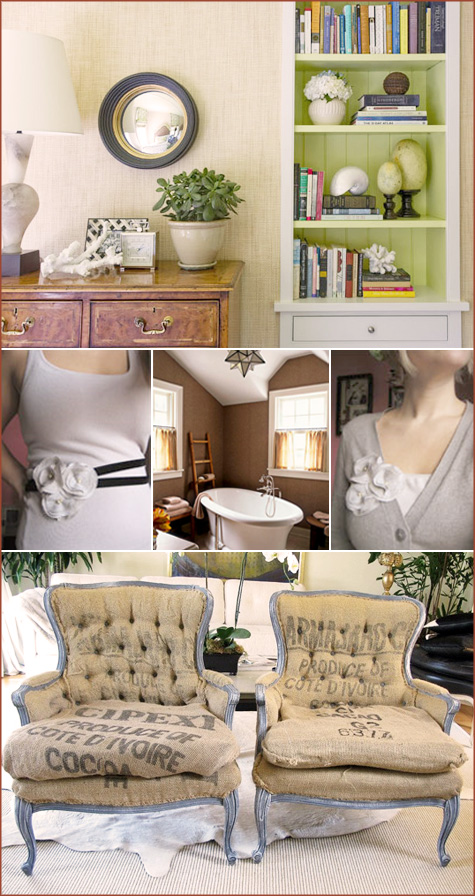 Grasscloth, linen and burlap are year-round materials, but I think that this is the perfect time of year to make some room in the home for the new textures. More 'Favorite Trends' found here :).
Sources, starting from top: Linen Bouquet, Odi et Amo, Ashley Whittaker, Marshall Watson on House Beautiful, Angie Hranowsky, Waterleaf Interiors, Canadian House & Home, Jeffrey Bilhuber, The Yellow House, Willey Design, Remodelista, Apartment Therapy