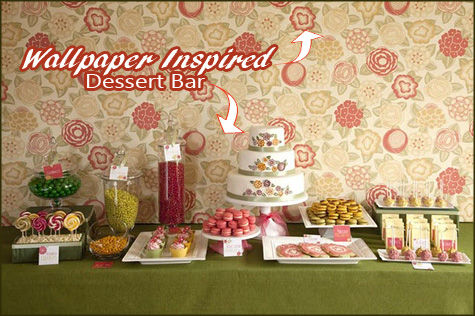 Every once in a while you come across one of those ooh & ahhh images that causes you to pause, stare and ogle for a good while. When Chris over at Celebrations at Home shared this beautiful Petites Bouchees Dessert Bar a while back I immediately filed it away into the ogling brain folder.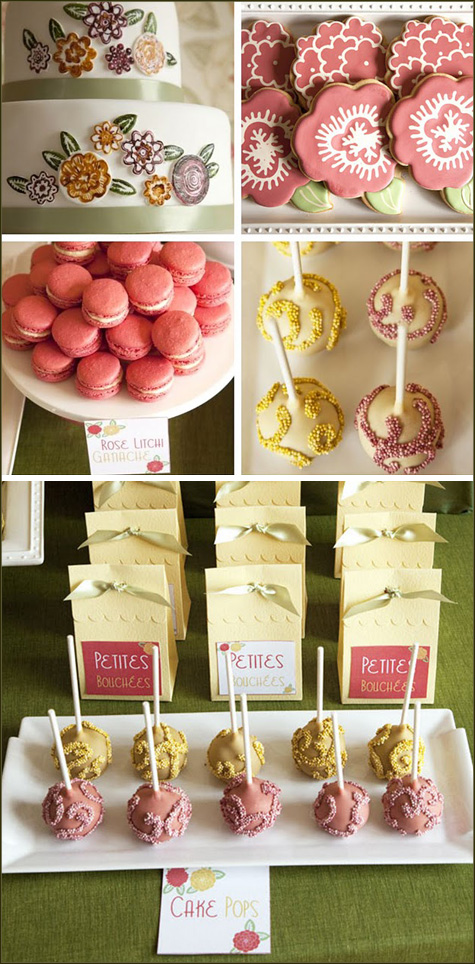 How wonderful are the colors? That's what I think draws me in most to this display. Rosey reds and sage greens (with a bit of yellow mixed in) is one of my very favorite combinations. The floral details are pretty wonderful, too!
I love the idea of using wallpaper as a backdrop for the table. I've hung fabric (even my duvet cover) behind tables in the past for that extra 'pop' – but wallpapering a piece of plywood sounds like it might be genius.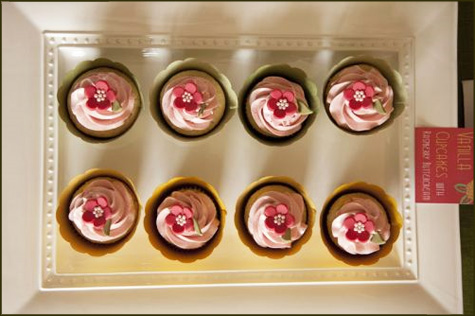 And a photo of a few more florals…. yum. One of the neatest day classes I've attended was a fondant flower making class – the little guys above are super easy and they make the cupcakes so professional looking.
This is the perfect theme for a bridal shower, baby shower or even a wedding!