Tis the season for house guests – this time of the year can feel like a swinging door with family and friends coming in and out for Christmas parties, Thanksgiving dinners and long weekends. I love it.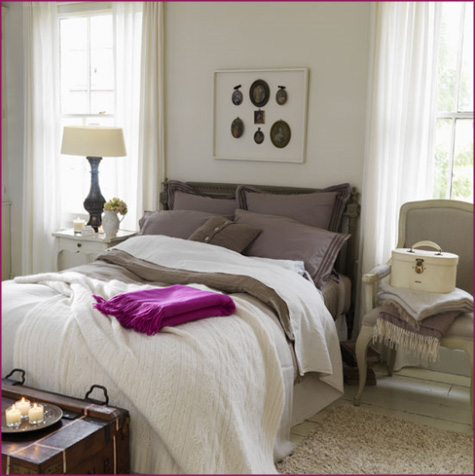 It can be nice to have your home back after a few days of craziness, but it can be so fun and special to host out-of-towners. Board games, giant jig saw puzzles by the fire and early mornings sharing the newspaper – just a few things I love about family in town.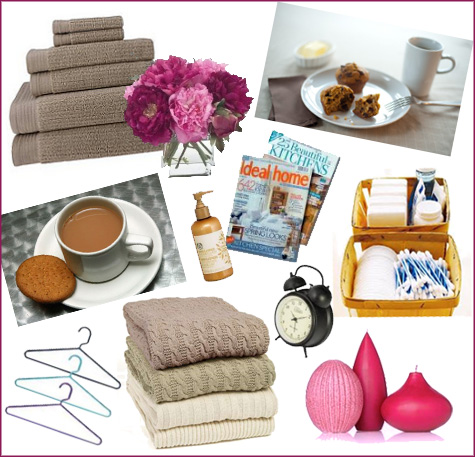 I was thinking about what I can pull together to help guests feel cozy and special: soft towels stacked and easy to find, fresh flowers on the dresser, scented candles (I cheat and light them about an hour before expecting guests so the house smells like the holidays), a basket of toiletries (I keep a basket ready with little hotel shampoos, soaps, razors, etc to make it easy for guests to hunt down what they have forgotten), a collection of teas by the bedstand (they can help themselves in the morning or afternoon), fresh reading material (paper backs or new magazines – not the three year old versions), an extra blanket for the night, several hangers and maybe even a couple of drawers to unpack, an alarm clock and lotion by the bed.
***************
BeSpoke shares a delicious recipe to have ready:
Pumpkin Coconut Chocolate Chip Muffins
2 cups pumpkin puree, 4 eggs beaten, 3/4 cup canola oil, 3/4 cup applesauce, 1 cup sugar, 3 cups flour, 1 1/2 tsp. baking soda, 1 1/2 tsp. baking powder, 1 tsp. cinnamon, 1 cup coconut flakes, 1 cup chocolate chips
Preheat oven to 350 degrees, then spray muffin tin with nonstick oil. Whisk together pumpkin puree, eggs, oil, applesauce and sugar until smooth. Combine all dry ingredients and add to pumpkin mixture. Fold in coconut flakes and chocolate chips. Pour batter into muffin tins, then bake 15 to 20 minutes. Let cool, then enjoy!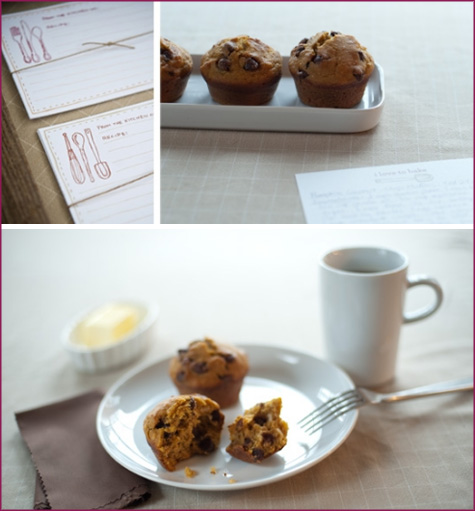 Oh delicious!
***************
We don't have a guest room at the moment (with the nursery taking its place) so putting a few extra goodies together for guests is even more special (since they'll be couchin' or air mattressen' it for a while). That very top image is beautiful inspiration for a future addition – ditto on the deliciousness for that too.