Wrapping presents is always a task that I oddly look forward to each Christmas. I love beautifully wrapped packages with that added homemade love (when you can really tell the gift giver put some time into perti-fying the gift) and this year I'm attempting to find unusual odds and ends from around the house to embellish gifts for under our tree.
When Tiffany from Simply Modern Mom asked me to participate in her Wrap It Up series today, I decided to give felt, ribbon and newspaper clippings a try to make an easy project that I could replicate for all of our gifts. Check out the full post here.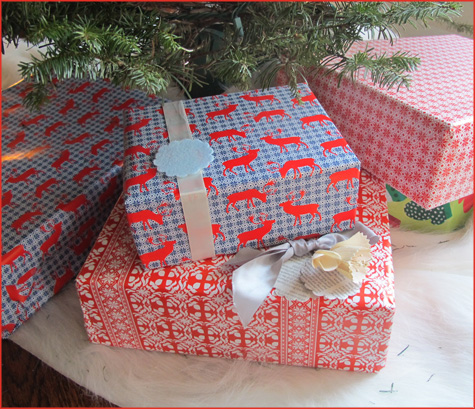 Why have I never thought of newspaper before! Same goes for old book pages – they make great little name tags and there's something a bit homemade and antique-y (and very wallet-friendly) that's so pretty about the look. For more details (and fun wrapping ideas), be sure to check out Simply Modern Mom's site!