Alas, no baby news. I am officially nine days overdue and I've tried reflexology, acupuncture, spicy foods, plenty of exercise and a decent amount of driving over large pot holes that just happen to get in my way on the road.
Yesterday afternoon we visited San Diego snow (yes, it sort of snows here – crazy but true) in the nearby mountain towns of Mt. Laguna and Julian, our favorite get-out-of-dodge locations for a quick distraction.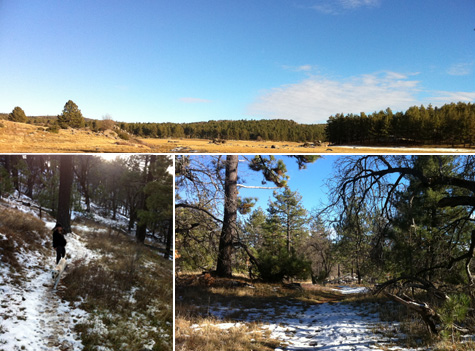 Wow it was beautiful! We took advantage of the clear skies and enjoyed an hour induction hike with Bodie, who just loves the snow.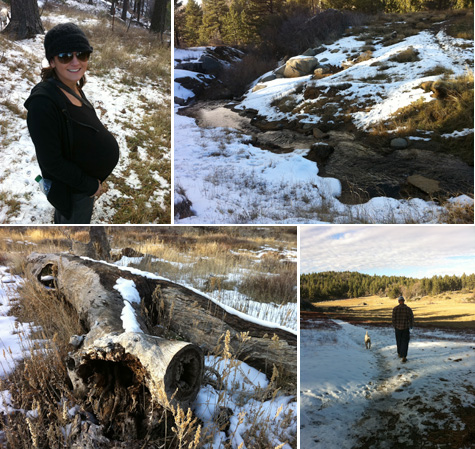 Meanwhile, the nursery received a new addition. I've had my eyes out for a vintage alphabet poster since my first trimester and when I came across this one on a family trip to Sedona back in July, I scooped it up knowing it would be part of the inspiration for the space.
Fast forward six months later and an Ikea frame + the print (found the same one on Amazon) + a little spray paint (same red oxide primer we used for the changing table) = one new piece of very wallet-friendly art.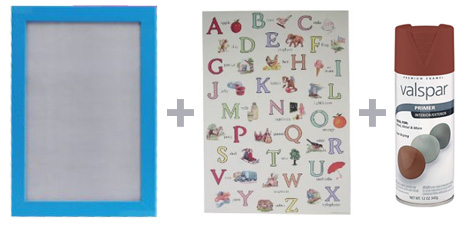 This particular Ikea frame has a plastic (instead of glass) insert, which makes it even more ideal for a nursery space.
I don't know where it will finally end up (waiting on baby photos and additional wall art before hammering any nails into the wall) but it turned out just as I had hoped.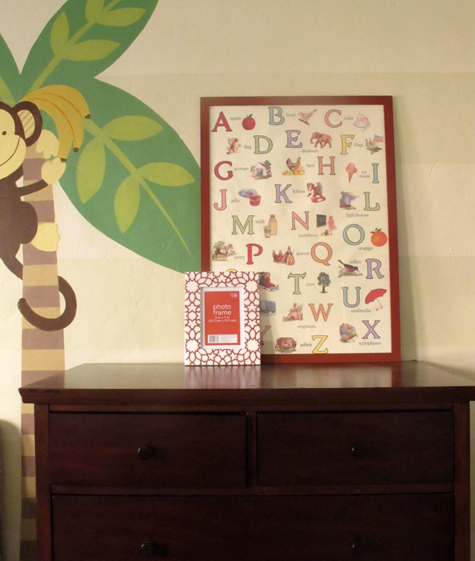 If you're playing catch up, here's a quick Project Nursery run down of posts: painting the wall animals, finding a great Craigslist changing table, adding stripes to one accent wall, the initial inspiration board and the really crazy before pictures of the room.
Today's the last day to enter the Lowe's giveaway for a new air purifier! Check it out here.
And do share, all you mommies out there, what natural induction secrets do you know?