Progress on the new home office/guestroom has stalled a bit with all of the excitement over here. In fact, now that Olivia has arrived I'm keeping my fingers crossed that we'll find the time to finish up this new space that we conveniently opened up just three weeks before her arrival.
Until then, I'm having plenty of fun dreaming up the design of the future multi-functional room.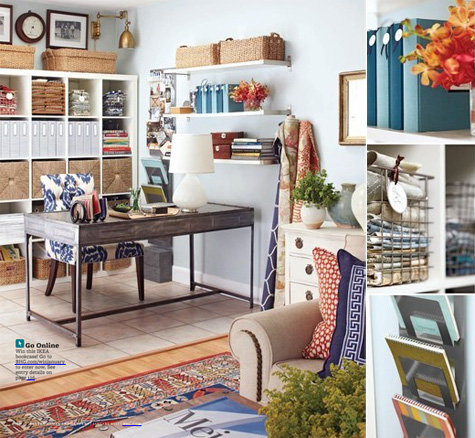 The above room from BHG's January issue fits in some of my favorite organizational ideas and I love how the wood and various metals work together. The below DecorPad rooms show off clean, well-designed office spaces that balance style and functionality.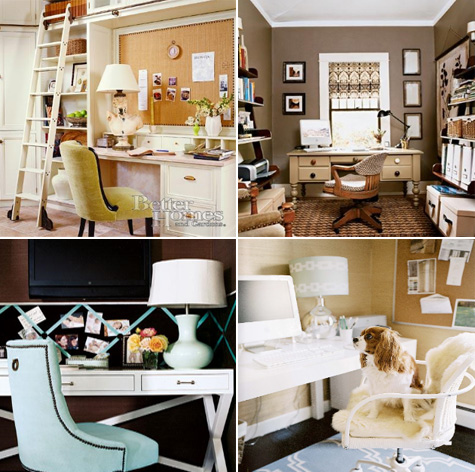 I'd love to find a white desk similar to this version shown on the front page of the January issue of BHG, and how great are those beautiful linen, rattan and leather organizing binders and boxes?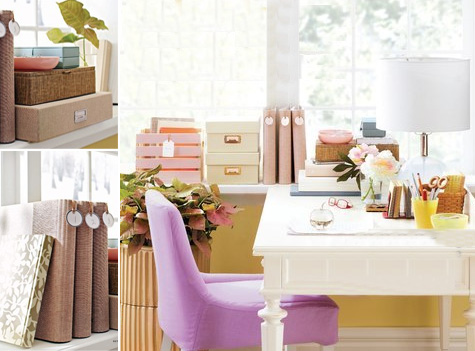 More great examples of that perfect style-meets-function from Houzz and Ish & Chi.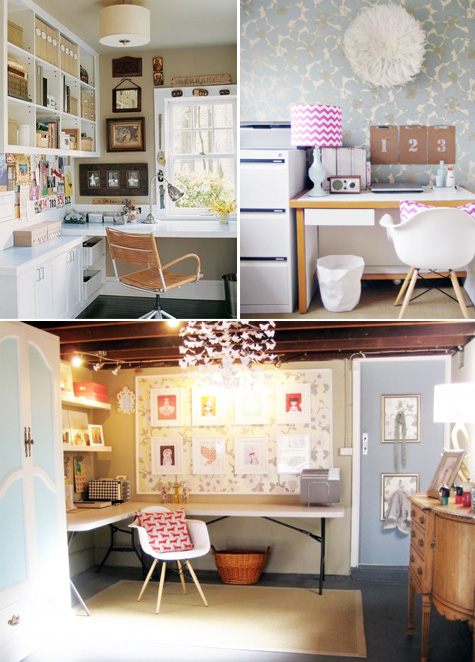 And a few more from DecorPad.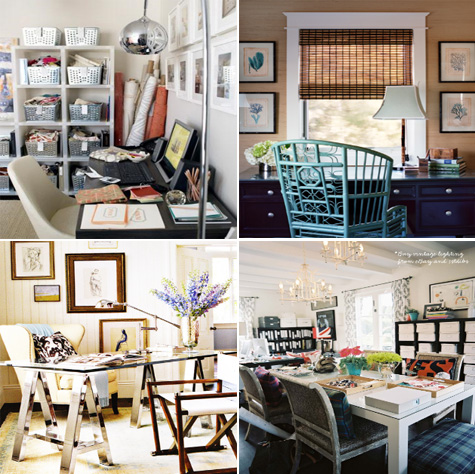 I love the look of floor to ceiling bookcases as in the first room below – painting or wallpapering the back of them to mix it up would be a fun idea too. These examples of beautiful diy spaces are from Centsational Girl, Turquoise Design and House Beautiful.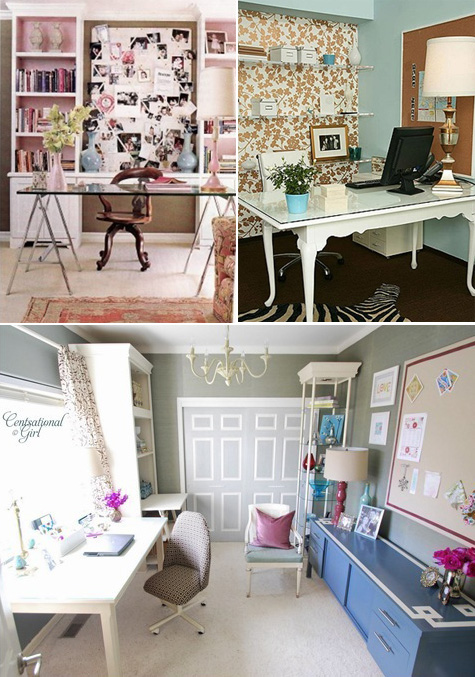 Finally, I've been putting some thought into the bedroom end of the room as well. These examples of rooms in soft greys and blues would be soothing for the guestroom and complimentary to the adjoining office, which might use the same tones but in more saturated varieties and with more patterns. Rooms from Rue Magazine and BHG.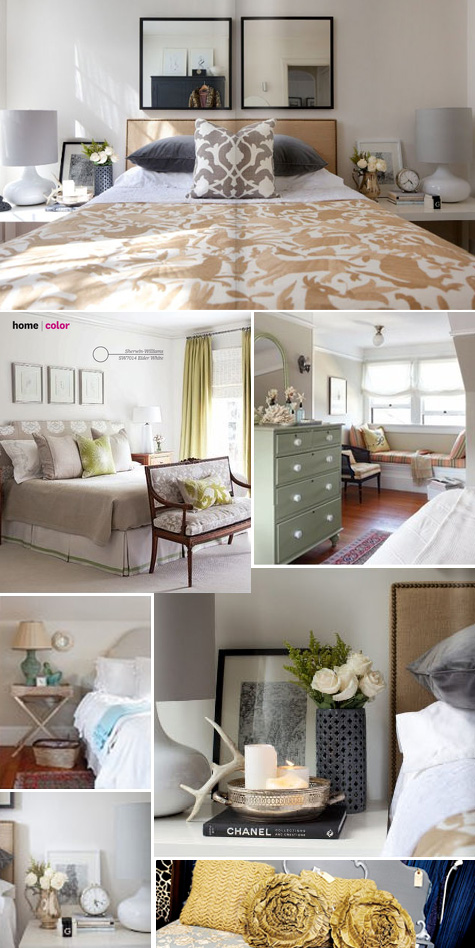 Hopefully we'll get back to the building, plastering and hammering soon, but in the mean time I've begun the hunt for the perfect desk, bookshelves, bed… *sigh* and so on, and tracking down, salvaging or refurbishing each of these pieces on a serious budget will leave me plenty to do in the mean time.
Back to Craigslist I go! (what else is there to do at 2, 4 & 6am, anyhow?) :)