The Thibaut swatches have arrived! I feel like a kid in a candy store amidst all of these beautiful prints. Olivia was overwhelmed too.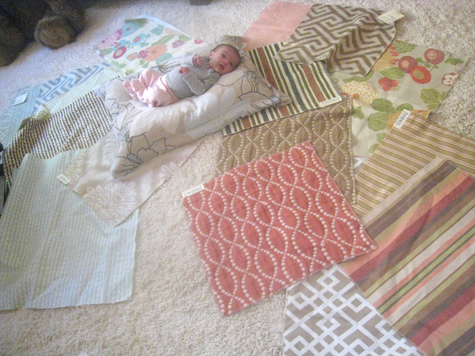 After laying out a variety of different color ways, it quickly became clear that a coral, tan and brown palette was the way to go. The strong, saturated colors (mixed with a few softer pastels) would help to feminize the space while complimenting the colors of the wall animals.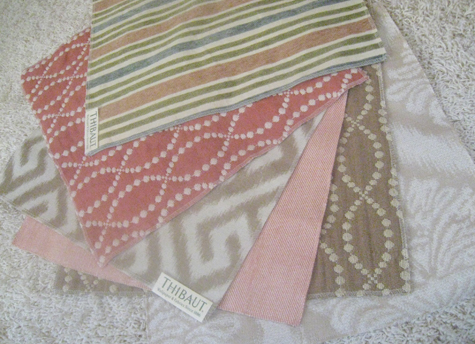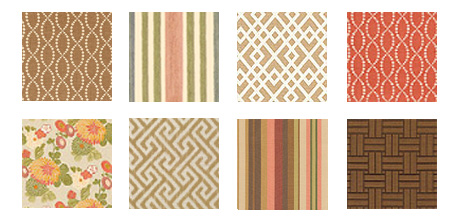 Left to right: Pearl Trellis in brown, Baltic Stripe in pastel, Malibu in peach, Pearl Trellis in coral, Coco in natural, Malay Ikat in beige,  Metropolis Stripe in brown and Times Square in brown.
Now which to choose for the curtains…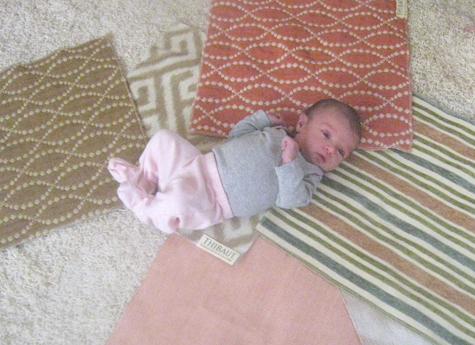 I knew which fabric that I thought would look best lining the windows… and I was so happy when Liv agreed.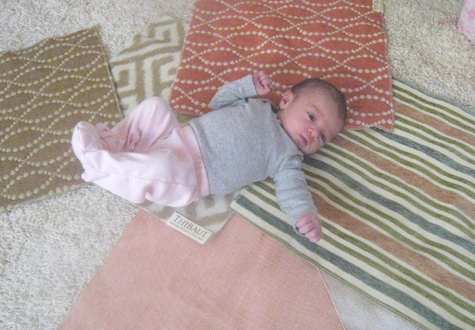 Thibaut's Baltic Stripe – Pastel on Cream it is!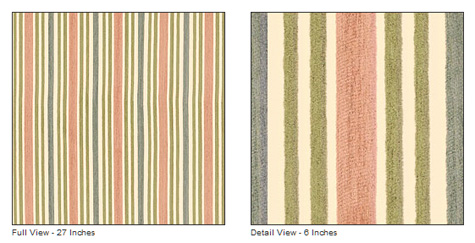 Now I'm off to pick up some lining from Joann's Fabrics today to get this party project started.
If you're catching up on Project Nursery, here's a link to the initial fabric board, vintage wall art addition, changing table makeover, nursery wall striping tutorial, painted animal project, the initial inspiration board and the before picture posts.