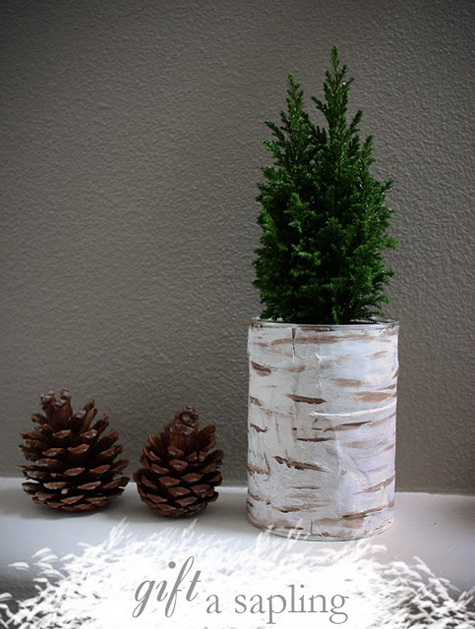 I love the look of this diy faux birch vase by Love & Lace. Wouldn't it look lovely grouped in a set of three (at varying heights) as a centerpiece for an outdoor wedding or party? I'd house a beautiful bouquet of white flowers (such as peonies, garden roses and wax flowers) in each, or even long branches (like manzanita or pussy willow) that would stretch up over the center of a table.
Check out the full project and step-by-step directions by Stephanie here. It's the perfect alternative to buying the real deal at ~$20 a pop…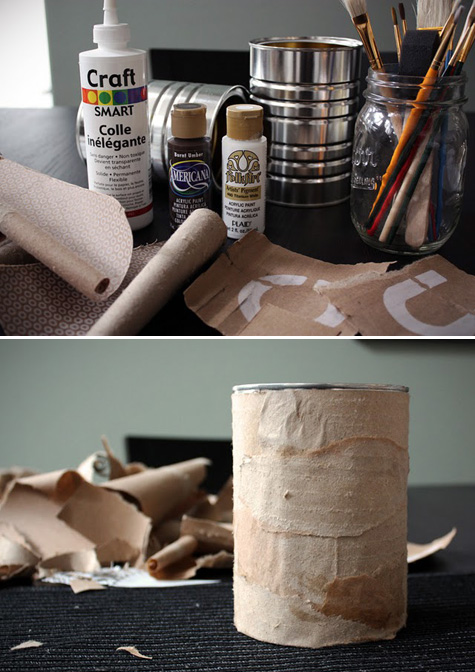 Stephanie turned hers into gifts (a great favor idea), and because it's essentially a decorated tin, made beautiful cookie containers out of the birch project! You could also use them as indoor decor for the mantle, dining room table or a kitchen nook. Be sure to check out her very creative blog while you're visiting, too.
Happy Friday, everyone!