I'm letting the cat out of the bag a little early on this one… because I can't stand the anticipation any longer.
We officially won't break ground on our new guest bathroom until March, but that hasn't stopped me from numerous trips to Lowe's and plenty of mock-ups to design a brand new, sweet little modern bath for our visitors (and Olivia, it will officially be Liv's bathroom as we plan to have it accessible via the hallway as well as her bedroom).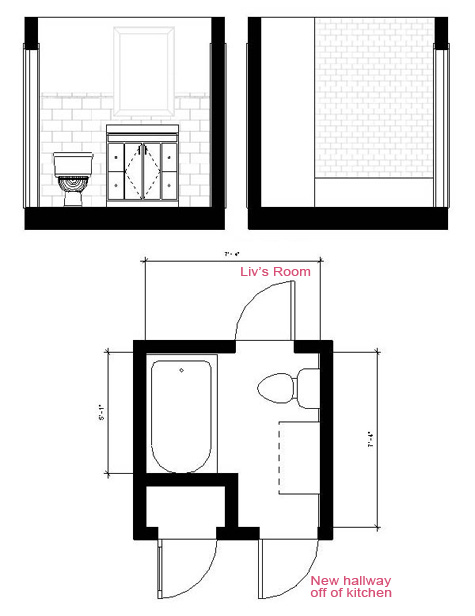 Sure, we still have the old-kitchen-turned-office to finish, the nursery-that's-75%-done and the brand-spankin'-NEW-kitchen (oh poor new kitchen with its teeny tiny details that just won't wrap up) – but why not dive into this amazing project that will leave us one bathtub closer to a clean and modern space for visitors to enjoy?
And we don't currently have a bathtub as our current bathroom's tub is broken (aka so old it has stopped working all together). And it's been over a year. And I'm a bathtub person. And I'd so desperately like to sooth my tired body in one that I'm willing to halt all other projects if necessary (though it's not and they won't) to add one to our home.
Can you believe Olivia's four weeks already!! Just for fun, here we are getting coffee with a friend.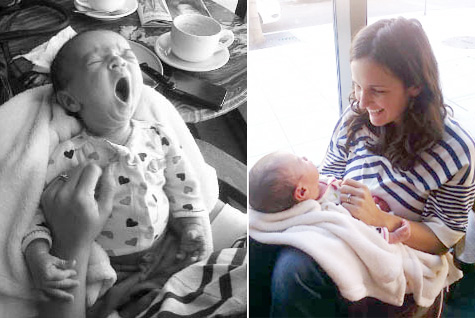 I could stare at that yawn for hours.