When we first moved into our home we fell in love with the large living room space and the beautiful arched ceilings.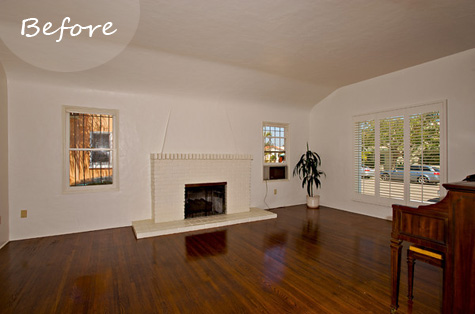 We were also thrilled to finally have a fireplace! A fireplace of our very own.
High on our priority list was tearing down the white brick to reveal (hopefully) the original Spanish-style fireplace within. Well… two and a half years later that big fireplace reveal has moved quite a ways down the list.
The mantel decor has seen a few changes over the past two years, but here's a look at in-progress photos from 2010: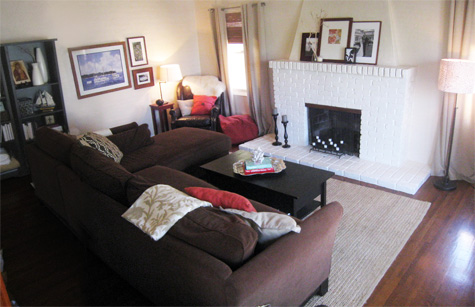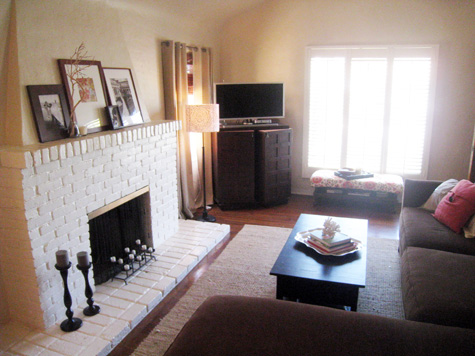 Remember the big mirror or photo collage debate? Here's a shot of the mirror option.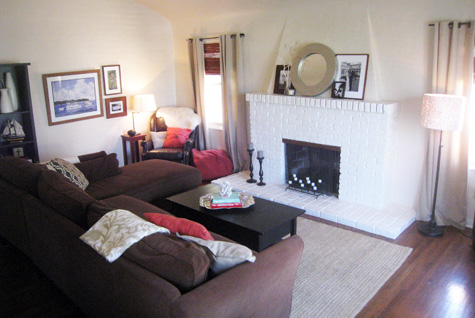 So while the fireplace is now low on the re-do totem pole, I'd still love to give it a quick, attractive update before it gets its big makeover somewhere down the line.
My initial thought was a simple, sleek beam that would grace the top of the fireplace and sit like one large block right on the existing brick mantel. Something like these photos: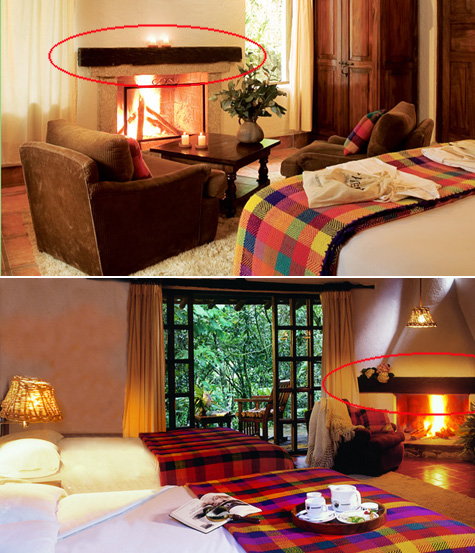 It might even function like a hollow wooden box that sits on the top row of bricks with all of the edges mitered to create a seamless look. Easy, right? A little staining and a new mantel? We'll see. I'm off to share my idea with a carpenter friend to see what the options (and cost) might be.
More living room posts: bookshelf styling tips, decorating in layers: stage 1, inspiration boards, picking the perfect couch, custom lampshade, coffee table-to-ottoman, and the 'before' photos.
Finally, I'm headed to New Orleans this weekend! Any suggestions?