A while back we received a surprise email from one of our favorite stores. Hint: it starts with 'L' and rhymes with 'toes'.
And when I say we're huge fans, I mean we're huge fans.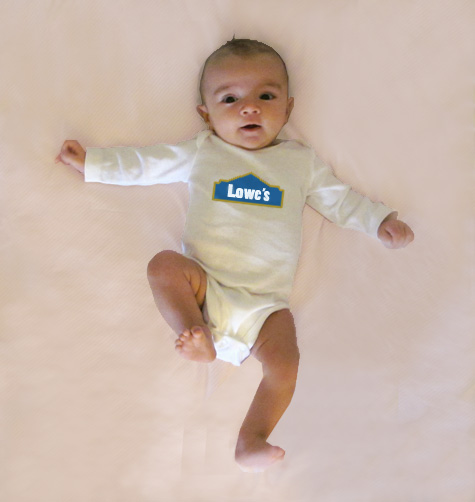 Liv makes the cutest project cheerleader.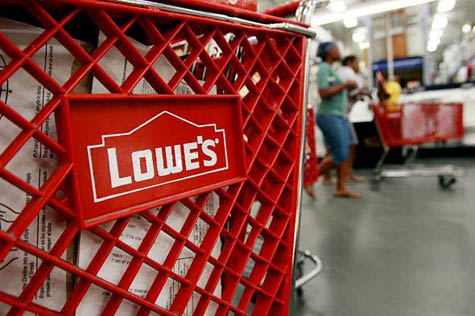 So here we are minding our remodeling business and working away on project after project when out of the blue we were offered a helping hand. As in, Lowe's casually emailed, "would you like to review several Lowe's products while building that future bathroom?" and we fell out of our chairs in speechless awe/excitement. Yes please!
Best email ever, no?
We are building this bath from scratch – the current location is three adjoining closets that sit plop in the middle of our hallway. The goal is to create a new full bathroom that compliments the Spanish style of the home all while being both eco-friendly and tastefully modern at the same time.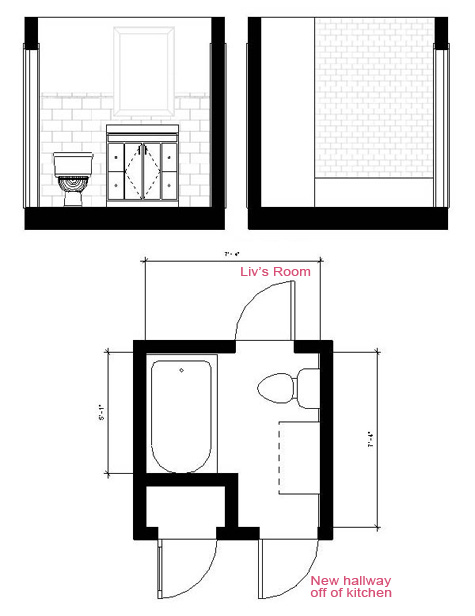 As you can see, access to the bath will be through our hallway (off of the kitchen) and through Liv's room.
If we could throw any visual out there for what's playing around in our minds, this might be closest: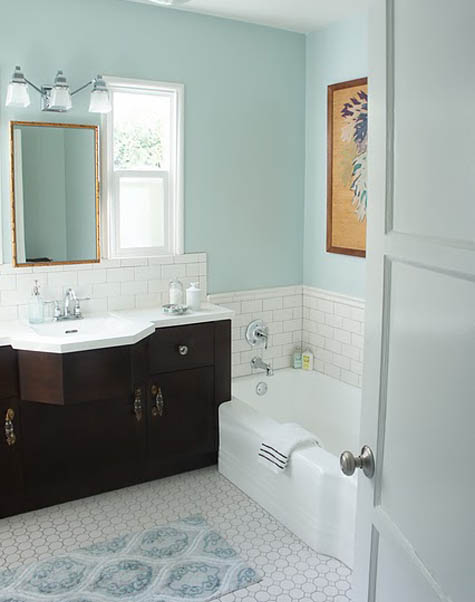 Here's a first look at the materials we have in mind for the space (we built this little inspiration board right on the Lowe's shelf):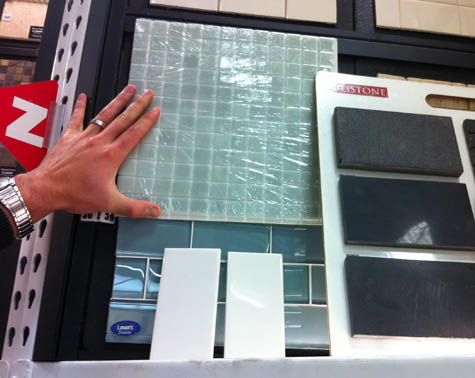 I was soooo excited that I offered a little sneak peek of the layout back in February, but we really weren't ready to act on it until all of our research was complete, with the goal to begin slated for the end of March. And drumroll…. it's nearly the end of March! I've been counting down the days.
Over the month of April we'll be revealing all of the how-to's on the design, tiling (heated floors, anyone?), installation and even our decision making process (on how to choose the best toilet, for example – you laugh, but there's more to it than meets the eye ;)), all while covering the rest of the home that we're slowing working on (such as the new guestroom/office, decorating the nursery and updating the living room).
Now back to pinching ourselves!