A few new style boards to head into the weekend…
I spent last weekend in New Orleans and the beautiful, sunny weather offered the first glimpse of a warm spring that's just around the corner. The weather called for a light jacket and shorts or a dress, it was great! Today we have just a bit of rain out here in Cali but I'm dreaming of a few great outfit ideas for spring.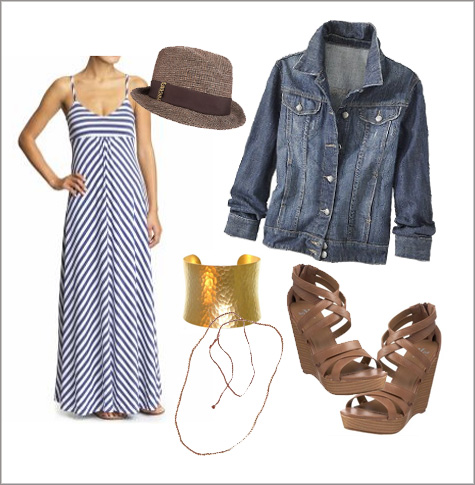 A casual maxi dress paired with sandals is perfect for the beach, but the same dress matched with a higher heel, a little jean jacket and a few pieces of jewelry creates a dressed up, around-town outfit. I really love that Ella Moss striped dress and the simple Sashi leather necklace!
My go-to spring staple is a comfy pair of cuffed boyfriend jeans. They're great layered with flowy blouses and tanks and the floral version below is ideal. How versatile is a cross body leather saddle bag? I'd love to add this Fossil version to my collection.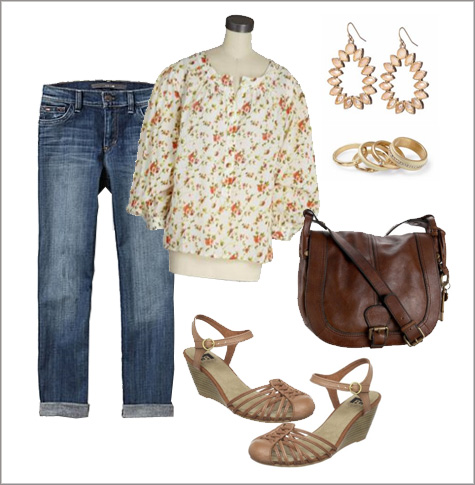 Did you know that Kohl's carries different off-the-rack labels? I didn't! I love this Lauren Conrad summer dress (at a steal of a price) and would pair it with one of my favorite J Crew Forever cardigans. My favorite dress secret is how perfectly a dress can be transformed into a tucked-in tank when you add a skirt as the next layer (especially a high-waisted skirt such as this). Love a versatile white leather carryall, a sturdy pair of cowboy boots and this adorable Zedena bird song necklace – which is perfect for spring – too.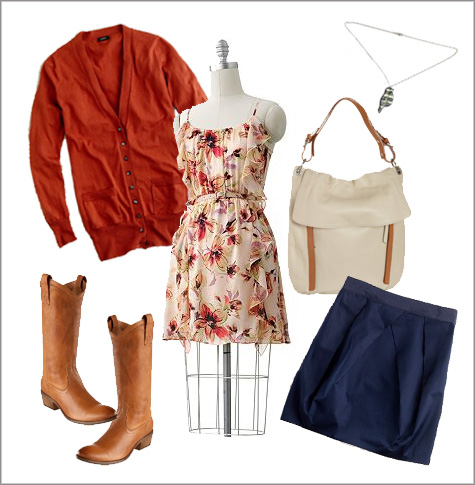 For sources, pricing and other great ideas, head on over to the Wardrobe Style Boards page. Happy Friday!