I'm so excited for today's giveaway! This one is for all you mamas, aunts, Godmothers, grandmothers, friends of mamas and even summer-baby-shower-goers (you'd be set for the season) — it's a round-up of fun and favorite infant & maternity products, and it's officially the first New Mama Giveaway!
And it's the biggest giveaway ever hosted over here! This New Mama basket is valued at over $350 and is FULL of mother and baby fun.
Ready for the line up?
**************************************
$100 gift card to Tea Collection: Quite possibly the most adorable line up of infant and children's clothing out there. I'm head over heels for their geometric rompers and boatneck baby dresses! Sizes range from newborn to preteen and you'll love the selection.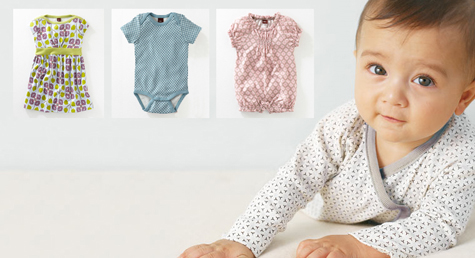 Green Your Air Baby Fortis Air Purifying Plant: These plants play double duty by filtering harmful chemicals from your nursery space while bringing nature indoors (in a modern style, no less). We have our own Viridis in Liv's nursery (how cute are the customizable/decomposable pots?).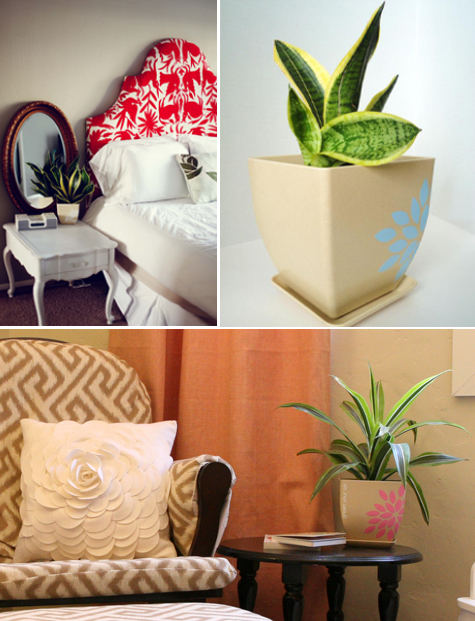 HALO SleepSack Swaddle: Your choice of a 100% organic cotton sleep sack that functions as the perfect wearable blanket + cozy swaddle. Liv sleeps in hers EVERY night and the minute it goes on she falls quickly to sleep. Plus, I don't have to worry about her waking herself with startled arms and she stays warm even on cool nights. Happiest Baby on the Block, anyone?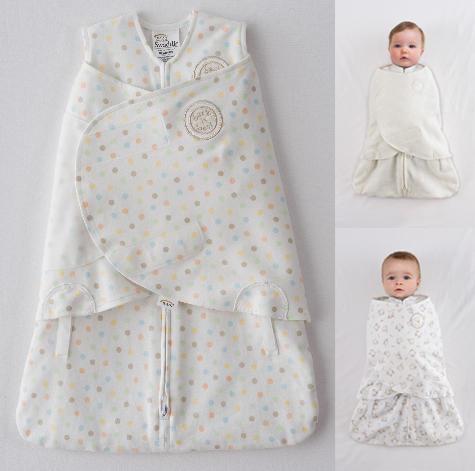 $50 Gift Card to Green Beansie Cards: Choose from an adorable line up of baby shower invites, birth announcements or birthday cards! Green Beansie also designs colorful party kits (cupcake toppers, stickers, labels, etc.) that you can print at home. How great is this Kate Spade-inspired announcement? and this nautical-themed card, too.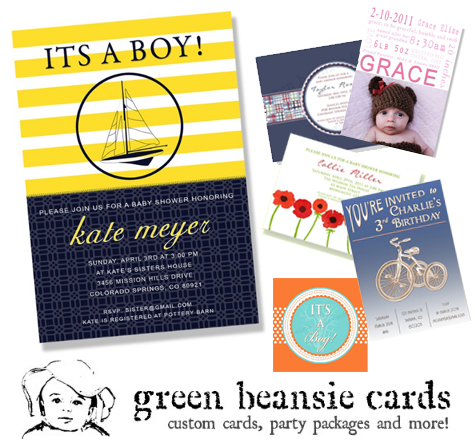 Udder Cover Gift Set: This is my carry-around-town solution for nursing on the go. The Udder Cover slips over your head and easily hides babe while out and about, the boning along the top of the cover allows for mom to peak in. The 3 piece kit includes a Maria print nursing cover, Lilac Milk Bands™ nursing bracelet and 2 pairs of Udder Covers™ 5 ply washable breast pads. Makes the perfect baby shower present, too! Every mom needs one.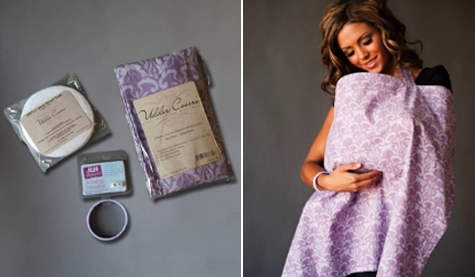 Clarkie Designs Maternity or Baby Tee: Made of a super soft organic cotton these comfy tees are ideal while sporting a growing belly. Designed to fit pregnant and non-pregnant women alike, these tees are screen printed with a non-toxic ink and most have a matching baby version as well! Choose between a tee for you or the little one. This one is my favorite.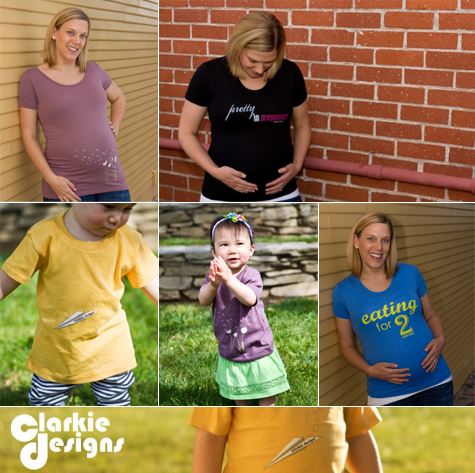 First Friend: I've sung its praises before, but this little guy is the BEST for getting a newborn to self-soothe, especially in those perilous moments when you're driving and can't reach a fallen binkie, or at 3am when the pacifier has dropped from little one's mouth. The stuffy helps babies to keep the pacifier in their mouth themselves and offers a soft soothing snuggy for comfort. You'll love this!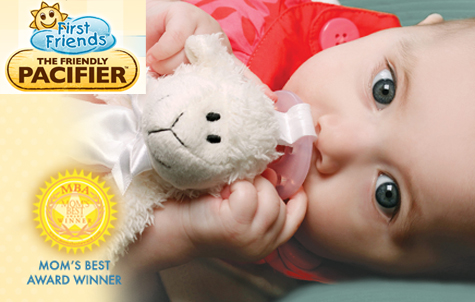 Thank you to all of the sponsors who are in on offering this fantastic giveaway to one lucky reader!
******************************************************************************************

Giveaway: One of each of the above! The entire giveaway package is valued at over $350. Please note, you must have a US shipping address to enter this giveaway.
To Enter: Leave a comment with your favorite baby product (we shared ours for the first three months here) – it could be a secret solution you've discovered, or a favorite well-known baby item. Don't worry if you're not a mom, this could be a toy/product that you loved as a kid :).

For Additional Entries: Become a Facebook fan of any of the giveaway sponsors (including Pepper Design Blog) and leave a separate comment for each additional entry!
*Tea Collection
*Green Your Air
*Halo SleepSack
*Green Beansie Cards
*Clarkie Designs
*First Friend
Giveaway ends Friday, June 10 at midnight PST, winner will be chosen randomly and announced the following Monday. Good luck!

*****************************************************************************************