…flock together. Well – maybe not of a feather. These little buddies are more of the cast iron variety. I spotted them a while back and thought they were so cool and would be a nice little addition for the new kitchen.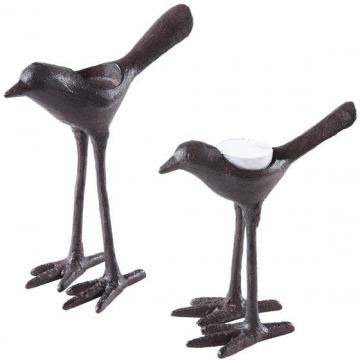 But when I couldn't find the sourcing information after searching for everything 'iron', 'bird', 'oil rubbed bronze' — you name it on Google, I eventually let them go and forgot about them.
Then a couple of weeks ago I came across the pair on HomeDecorators.com for $19 and nabbed 'em quicker than you can say 'new-birds-for-the-kitchen'. I think I spotted something similar a while back at Pottery Barn for $70+ and recently a different version at West Elm for $20 each.
There's just something quirky and special about this little pair, and while I won't use them as votive candle holders (as they're shown above), I love how they peer over the kitchen from their corner perch.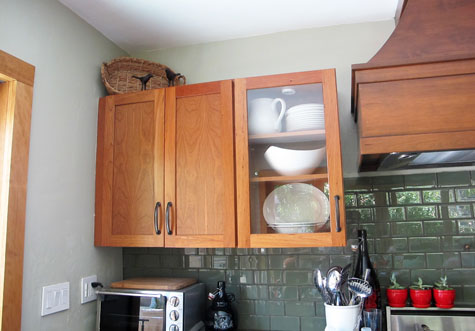 Sort of a Where's Waldo but for iron birds – can you spot them?
Here's a close up: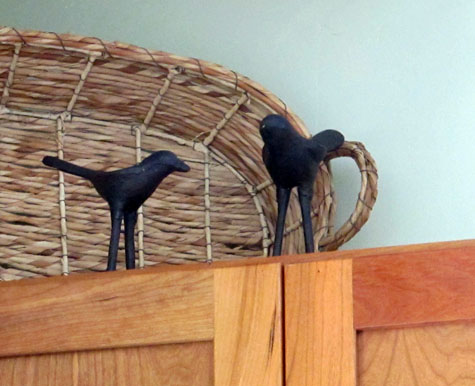 A picture from a taller vantage point would be nice, I should have stood on a stool. These short legs only offer so much.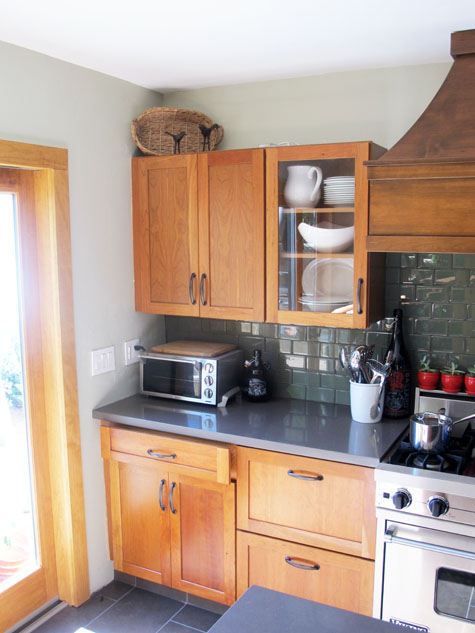 Here we go, here's a higher angle. I didn't think Kevin would notice but he walked in just as I was opening the delivery box. When he said 'Sweet birds', I knew that they had found their home. Yay for rediscovering a favorite find!