As many of you know, Kevin is a full-time student by day and a home-diyer by weekend – or night. After a brief stint in the Marines he went back to school to study architecture and very recently wrapped up his second year. So by day he was conquering finals and by the light of the moon (or just a really massive spotlight) was plastering the new guestroom/office. Such a stud.
If you need a quick catch-up, here's a recap of us getting back into the 'swing' of things after a busy school quarter (demo & before pictures here).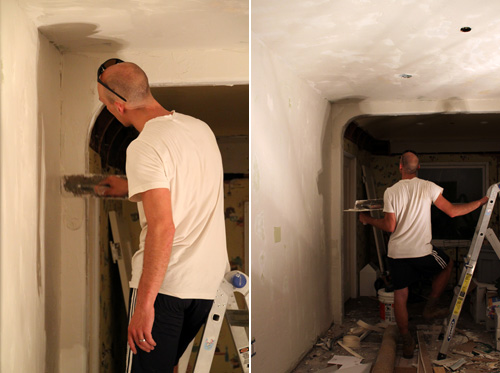 In the morning the rounded arches in the back of the room and the soft curve dividing the two spaces looked a bit more like this. Those rounded ceilings are original to the architecture of the house! Love them.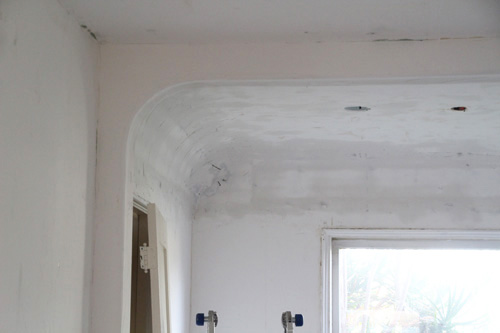 Oh sweet transformation.
Even my favorite wallpaper is gone.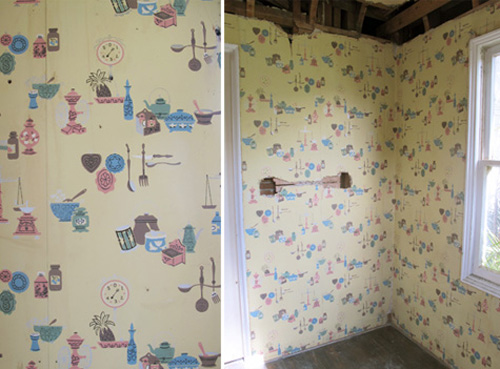 She'll receive a sanding, one more layer of plaster, a coat of primer, paint and maybe a wall of grasscloth(?), but the room already feels brighter.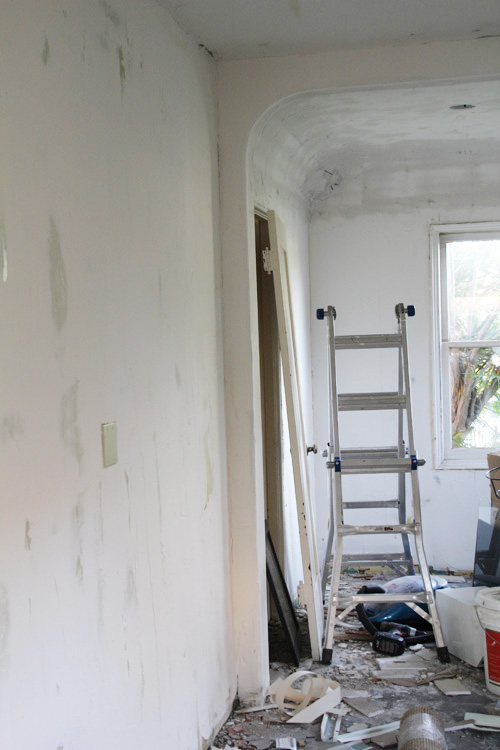 Yes, we're messy diyers – don't mind the floor.
Yeah for summer break :).
For more Office Makeover posts, check out: inspiration for a diy desk, back in action!, desking hunting for under $300, bookcases under $300, inspirational rooms, room layout options, demo part 1 & demo part 2.