Since this blog is a digital journal of sorts for Kev and I to look back at over the years, I'm having fun throwing in a few 'Weekend Fun' posts here and there to see what kept us busy when. What's even better is that it's a virtual reminder of Liv's (fast!) growth. It's amazing what a short couple of months mean in baby-time. She's still so teeny tiny but she used to be this and this teeny tiny. Time flies.
Back to photo journaling…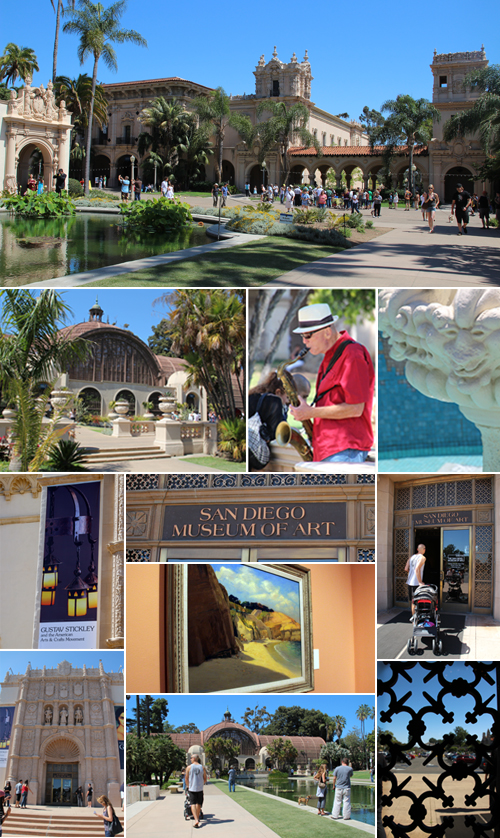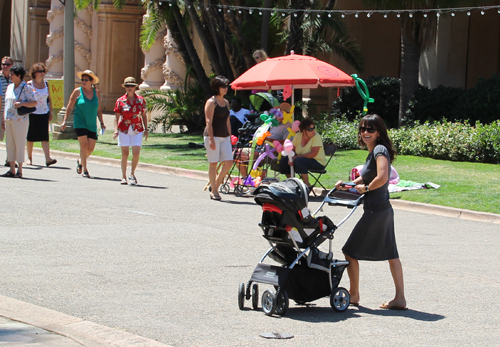 Visiting Balboa Park in San Diego is one of our favorite weekend activities. On this particular weekend we walked the beautiful grounds and then visited the Stickley exhibit at the Art Museum. Gustav Stickley is an especially important character in the Arts & Crafts furniture and home building movement and you can see plenty of Craftsman style homes here in San Diego that were influenced by his style of architecture.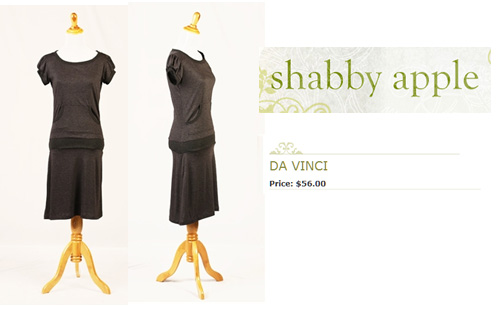 I perused Balboa Park in my new Da Vinci dress by Shabby Apple. They had offered to send me a dress to review here on the blog and I was pretty hesitant at first. What if I didn't like the dress at all? What if it didn't fit well or just wasn't my style? To my great relief the Da Vinci dress fit perfectly (a true-to-size fit) and and the jersey knit is incredibly comfortable. I've worn it on numerous occasions over the last couple of weeks because it has what I'll call a 'forgiving fit' in that the waist line can be worn across the hips or a bit higher above the waist so that the top slouches. All post-baby imperfections are safely concealed.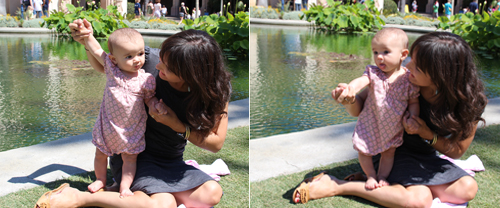 If you're a fan of this blog then you know that I love Shabby Apple and I think their goal of making everyday, attractive, modest women's wear is awesome. Did you know that they also have a full line of kids and baby dresses? Shabby Apple, I'll review a dress for Liv next! ;) (we're practising standing above, not posing! promise) Check out these links for bridesmaid dresses, swim wear and jewelry.
Shabby Apple is currently having a store wide 20% off summer sale! Not sure if you can stack these, but you'll also get 10% off if you use the code: pepperdesign10off and don't forget to like them on Facebook to receive regular promotion updates.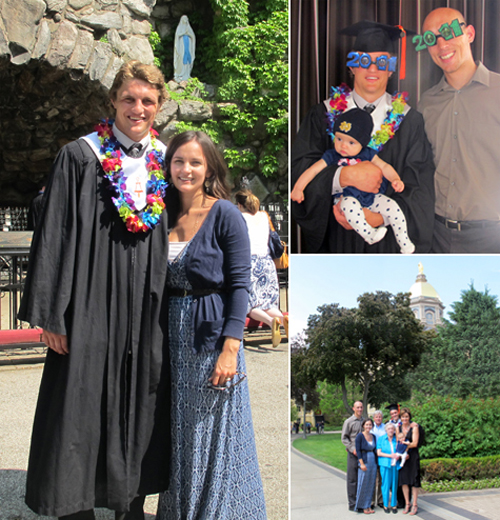 In May we attended my brother's college graduation at Notre Dame. So proud of you, Andy!
Memorial Day is our little neighborhood's favorite holiday, complete with a parade, relay races and basketball tournaments. Kevin turned a piece of his architecture project into an impromptu float and won a first place award. Poor boys had to carry that huge structure nearly a mile on their shoulders!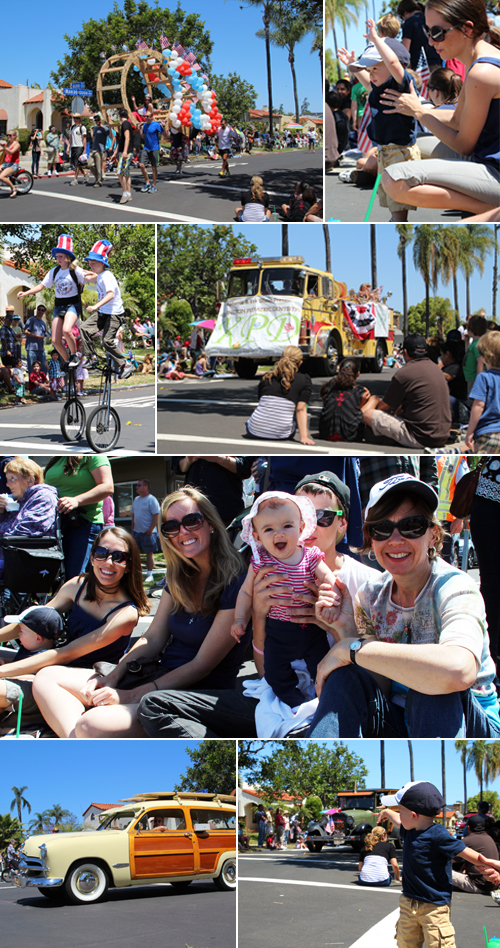 This past July 4th weekend Liv discovered the sand and the ocean for the very first time. I know, it's a crime that we live in San Diego but we don't visit the beach more often. But that's what summer is for and we'll have to make up for lost time!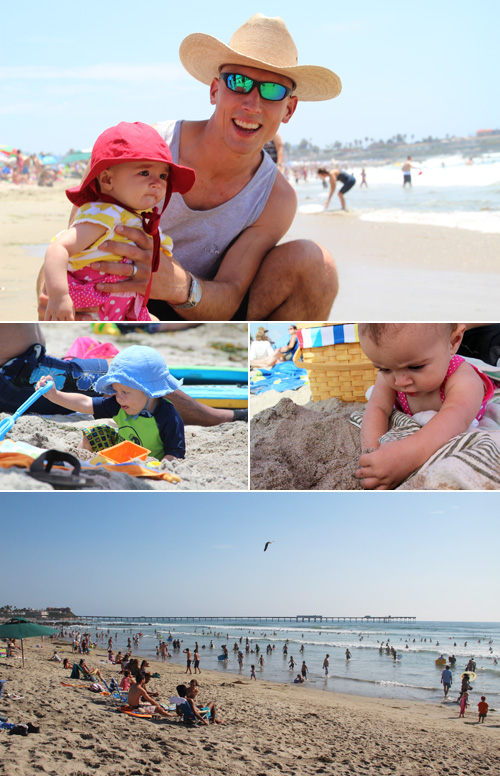 Family from Arizona and friends from all over joined us for a full sun-filled day at the beach (early afternoon until fireworks – Liv was such a trooper!).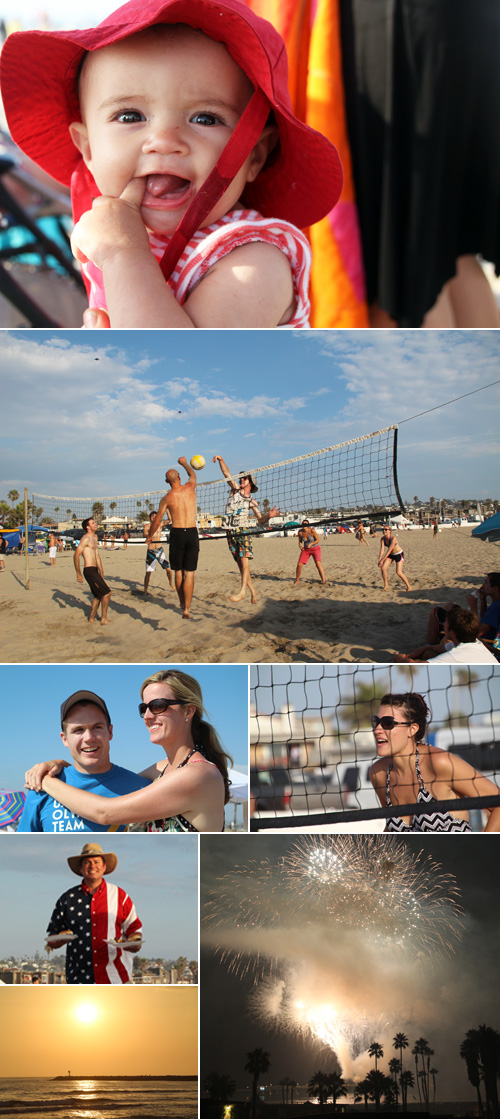 Happy weekend to you all! Hope you enjoy this one and don't forget to capture it for future memories.