It's starting to get a little hot. Okay, a lot hot. Some call these the Dog Days of Summer and I have a feeling we're in for a good one.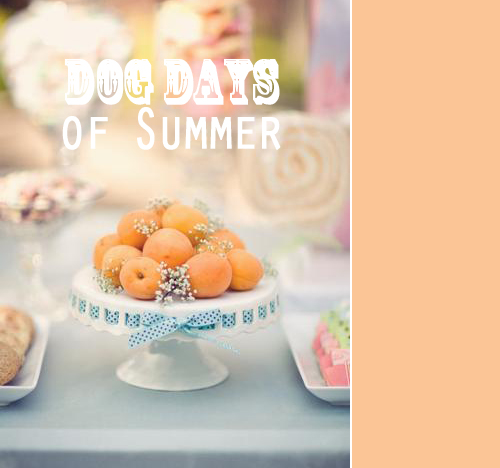 But right now all I can think about is pretty pastel fabric blowing in the breeze, as in this beautiful outdoor celebration that would make for an ideal excuse to throw a whimsical summer soiree.
Summer + cherry pie + vintage = favorite reason to throw an afternoon party. Lawn games, anyone?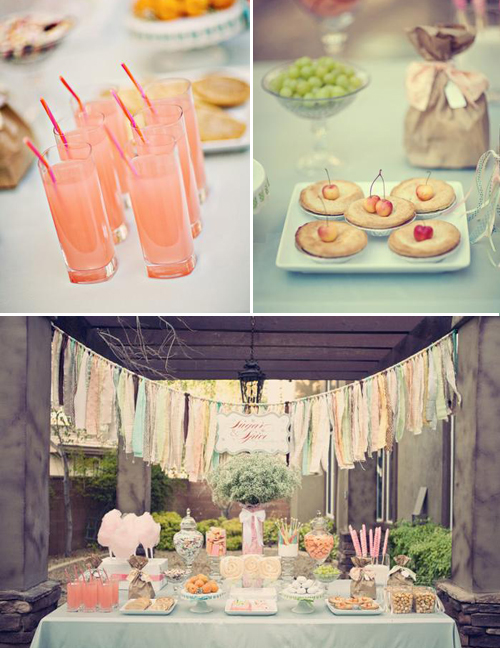 Designed by Suzanne of She Paperie, this outdoor party was recently featured here at HWTM.com.
I'm especially loving the torn fabric garland, it makes the perfect backdrop for the dessert table and would look so pretty strung around any outdoor event.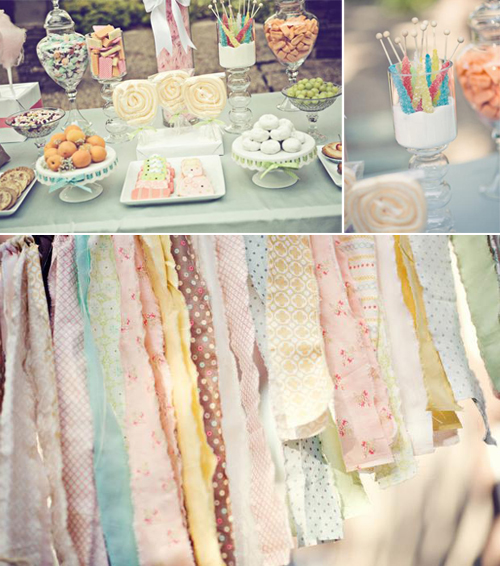 Bring on the sunshine!