I shared Liv's nursery project a while back on a great inspirational site for all things babies… Project Nursery! I thought I'd share it with you today because it's an excellent resource for decorating and entertaining. You can search room and party galleries by color, style, type or category.
While you're there, feel free to check out Liv's nursery: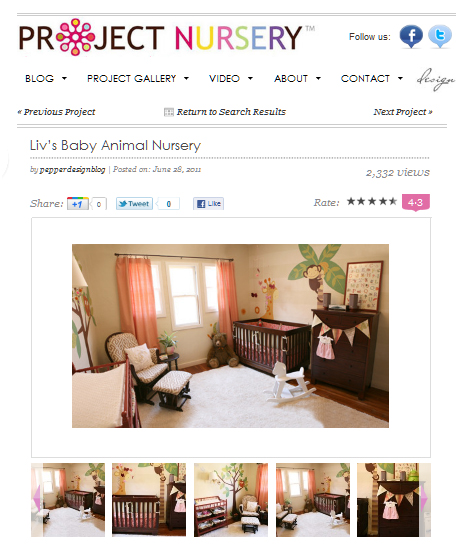 There are so many wonderful inspirational sites out there these days! Have you ever submitted photos of your projects to your favorites?