One of the biggest design challenges in the new room is working around the lack of storage. As you know, we nixed all of our closet space in favor of a second full bath in the house, so we've been getting creative around here on what can be stored where and what can be downsized.
Part of the functioning space of the office/guestroom is for it to be my art room as well. So the office will need to cleverly house a sewing machine, fabric swatches, paint + charcoal + pastel supplies, yarn for knitting, etc. The solution? A super large credenza for the opposite side of the room across from the desk.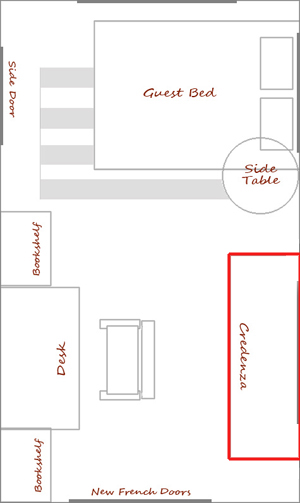 And so the Craigslist/swap meet/thrift store search was on. My only criteria was that the new credenza needed to have strong bones (a sturdy, wooden piece that would make for a long lasting addition) as well as plenty of shelving or doors for storage. That, plus the more over-sized the better – at least 70″ (your traditional credenza/buffet is about 60″ long, so that was a challenge).
After finding plenty of furniture that was too small, too expensive or in too terrible of shape, I stumbled upon this Craigslist posting: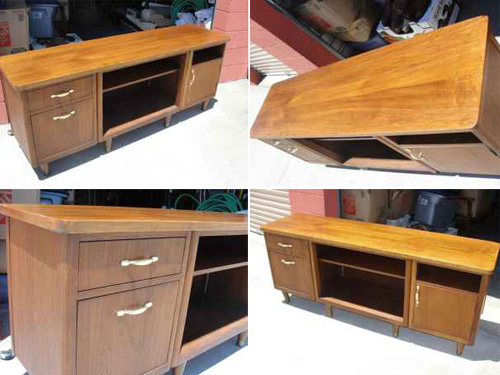 The size was just right at 72″ long, and the clean lines had a mid-century modern flair (especially those legs!). The drawers, door and shelving would offer plenty of storage, and a cabinet maker's stamp on the inside of the drawer confirmed that she was well-built with solid wood and strong bones. She came home with me for $135 cash – what a steal!
Right now I'm imagining a little TLC involving paint + some kind of pattern in those great open shelves + pretty hardware: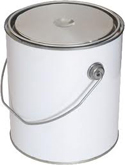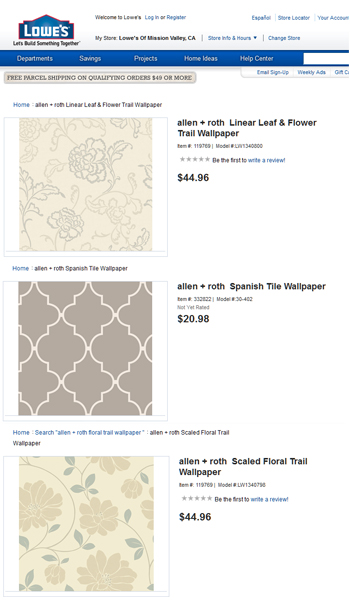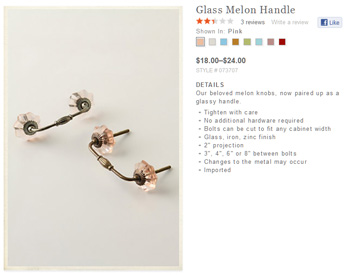 I'm feeling a weekend project coming on… she should be up and running in no time!
For more Office Makeover posts, check out: new trim, dining table-to-desk,  a new desk & bookshelves, installing remnant carpeting, grasscloth wallpaper, painting the office nook, finding carpet for the office, chocolate brown wall ideas, plastering progress,  inspiration for a diy desk, back in action!, desking hunting for under $300, bookcases under $300, inspirational rooms, room layout options, demo part 1 & demo part 2.